Trailer Round-Up: Halloween Kills, Songbird & Sabrina Bring the Scares
One last set of Halloween tricks and treats leads a wave of trailers and promos for the final week of October 2020.
You Are Reading :Trailer RoundUp Halloween Kills Songbird & Sabrina Bring the Scares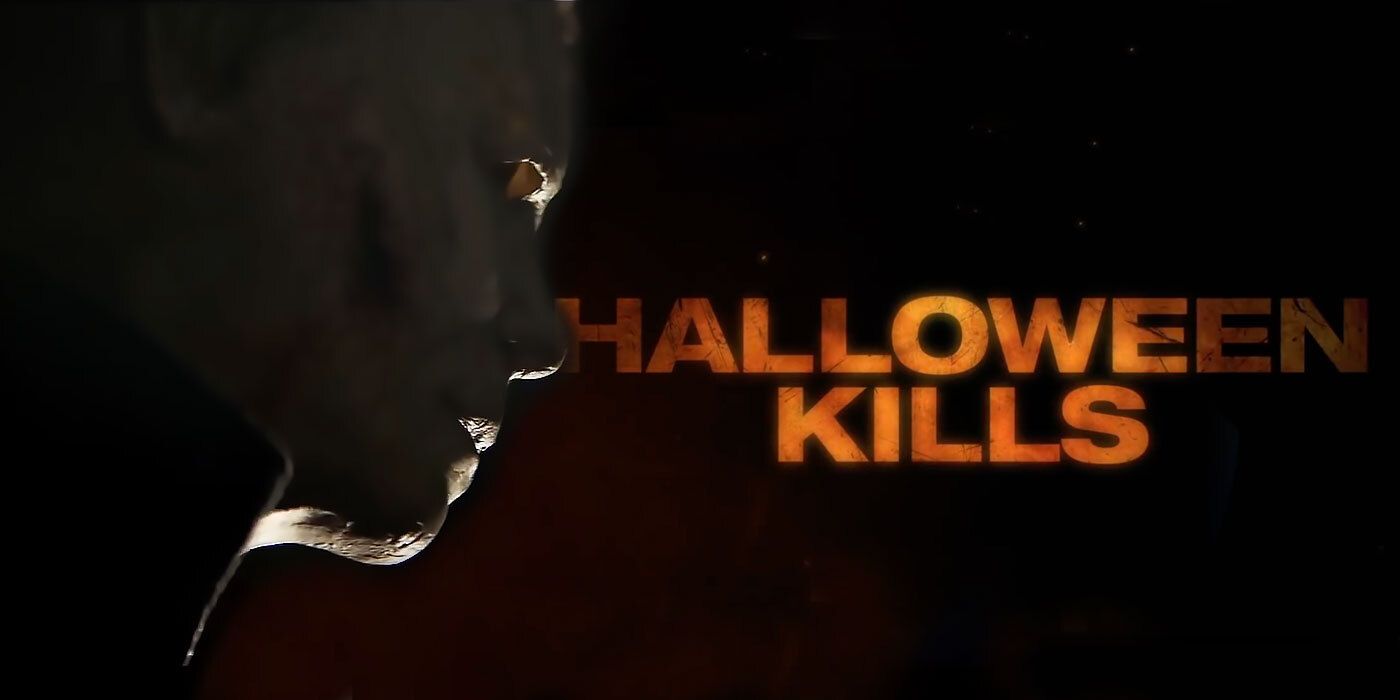 October 2020 has finally come to an end, with one last wave of Halloween tricks and treats unveiled to get audiences in the spooky spirit of the season. And in addition to all the last-minute horror trailers that have been unveiled this past week, there are plenty of promos providing a peek at video games, films and television premieres to come before the year's end.
Here are all the biggest trailers, teasers and promos released in the final week of October 2020.
Chilling Adventures of Sabrina
Chilling Adventures of Sabrina might not be back for Halloween, but the Netflix original series is going out in style with its fourth and final season set to close out 2020 on New Year's Eve. The first teaser trailer for the final installment of the Archie Comics adaptation teases a new supernatural threat coming to Greendale, while Sabrina Spellman's ex-boyfriend Nicholas Scratch transfers into her high school. Despite news of the series' cancellation, series creator Roberto Aguirre-Sacasa has since hinted that there may be a future for the characters beyond the show's conclusion.
Arriving Dec. 31 on Netflix, Chilling Adventures of Sabrina Part 4 stars Kiernan Shipka as Sabrina Spellman, Ross Lynch as Harvey Kinkle, Michelle Gomez as Mary Wardwell/Madam Satan, Jaz Sinclair as Rosalind Walker, Lachlan Watson as Theo Putnam, Gavin Leatherwood as Nicholas Scratch, Tati Gabrielle as Prudence Blackwood, Chance Perdomo as Ambrose Spellman, Lucy Davis as Hilda Spellman, Richard Coyle as Faustus Blackwood and Miranda Otto as Zelda Spellman.
Crash Bandicoot: On the Run!
While the PlayStation icon Crash Bandicoot is back on home consoles for Crash Bandicoot 4: It's About Time, the fan-favorite marsupial is coming to mobile devices next year in a new running game Crash Bandicoot: On the Run!. With pre-registration now open, a gameplay trailer shows Crash and his sister Coco navigating perilous courses in the jungle and in the nefarious Neo Cortex's lair. Those that pre-register for the upcoming mobile game will receive Blue Hyena Crash from the popular racing spinoff Crash Team Racing Nitro-Fueled.
Developed by King Online Games, Crash Bandicoot: On the Run!, will be released for iOS and Android devices in spring 2021. Pre-registration is open now.
Freaky
It's Freaky Friday by way of '80s slashers in the upcoming horror-comedy film Freaky, starring Vince Vaughn and Kathryn Newton as a middle-aged serial killer and high school that accidentally swap bodies. As Newton's Millie finds herself targeted by The Butcher, an ancient dagger the mass-murderer uses causes the body swap, with Millie only having 24 hours to regain control of her own body before the change becomes permanent.
Directed by Christopher Landon (Happy Death Day), the film stars Vince Vaughn, Kathryn Newton, Celeste O'Connor, Misha Oshervich, Uriah Shelton, Alan Ruck, Katie Finneran and Dana Drori. Freaky hits theaters on Friday, Nov. 13, and will begin streaming Dec. 4 on most digital platforms.
Given the Movie
Given the Movie, the follow-up to popular anime series Given, is coming to Crunchyroll after opening in Japanese cinemas this past August. The trailer reveals the star-crossed romances between the members of a high school rock band as they start to gain recognition and success. As the band climbs their way to the top, they must contend with the complications that come with being in a band with love interests.
Coming to Crunchyroll, an American release date for Given the Movie has not yet been announced.
Godzilla Singular Point
When danger comes up from the depths, only young geniuses Mei, Yun, and their team can face the threat in Godzilla Singular Point! Take a first look at next year's new series featuring the classic monster. @CG_Orange_eng @TOHO_GODZILLA pic.twitter.com/B7VWyGb3ZZ
A new Godzilla anime series is coming to Netflix next year with Godzilla Singular Point. A teaser trailer shows two teenagers scrambling as a number of kaiju surface around the world to rampage across the planet. The series features a redesigned iteration of the eponymous King of Monsters and reboots the franchise for animation after a trilogy of CG films that appeared on the streaming service.
Directed by Atsushi Takahashi and written by Toh Enjoe, Godzilla Singular Point will premiere on Netflix in 2021.
Halloween Kills
While Halloween Kills' planned theatrical release may have been delayed by a full year due to the global health crisis, Blumhouse Productions has unveiled a new teaser to help fans tide over the wait for The Shape's return. Michael Myers is seen reclaiming his iconic mask as he targets a new wave of victims while the citizens of Haddonfield rally to take down the masked serial killer once and for all.
Directed by David Gordon Green and written by Green, Danny McBride, Paul Brad Logan and Chris Bernier, Halloween Kills stars Jamie Lee Curtis, Andi Matichak and Judy Greer. The film arrives in theaters Oct. 15, 2021.
Onyx Equinox
Crunchyroll's latest original anime-inspired series Onyx Equinox is definitely not all-ages appropriate, judging by a red-band trailer for the upcoming program. As the young hero Izel faces myths and monsters in a world full of Mesoamerican-influenced imagery, he must close five gates to the underworld to save humanity from total annihilation. The trailer showcases bloody action, hinting at a much more mature release than initially anticipated.
Created by executive producer and showrunner Sofia Alexander, Onyx Equinox premieres November 21 only on Crunchyroll. As well as English, it will also be dubbed in Spanish, Brazilian Portuguese, French, and German at launch.
PlayStation 5
There are no limits to where we'll go. We are all explorers. Watch the new #PS5 launch ad. https://t.co/ZYBG1JTG92 pic.twitter.com/MxOhVM3ZS6
The console wars are about to heat back up as Sony and Microsoft each launch their latest home video game consoles in the PlayStation 5 and Xbox Series X|S, respectively. Sony's first launch commercial for the PS5 focuses on console providing gamers with new horizons to explore, with sequences showing adventurers chart their own paths into the frontier rather than showcase gameplay.
PlayStation 5 goes on sale on Nov. 12 from Sony. The Ultra HD Blu-ray disc drive version retails for $499 USD, while the Digital Edition without a disc drive retails for $399.
Saved by the Bell
Bayside High School is open for a new generation in Peacock's revival of the classic sitcom Saved by the Bell. Reuniting the original main cast and a new group of high schoolers, the latest trailer reveals fan-favorite couple AC Slater and Jessie Spano now working at their alma mater. Joining them to help mentor a new class of teenagers are old friends Zack Morris and his wife Kelly Kapowski-Morris, with Zack having since been elected as California State Governor.
Saved by the Bell stars Elizabeth Berkley Lauren, Mario Lopez, Mark-Paul Gosselaar, Tiffani Thiessen and John Michael Higgins, as well as newcomers Belmont Cameli, Dexter Darden, Mitchell Hoog, Alycia Pascual-Peña, Josie Totah and Haskiri Velazquez. The series arrives on Peacock Nov. 25.
Songbird
The upcoming thriller Songbird is informed heavily by the world's current state of affairs, being set four years into a global lockdown caused by the mutating coronavirus (COVID) pandemic as it has evolved into the more lethal COVID-23. The film's debut trailer shows an oppressive society where people are relegated to quarantine camps. When a young woman becomes suspected of being infected, her boyfriend races through Los Angeles to rescue her before the government ships her away for an ominous fate.
Directed by Adam Mason, Songbird stars KJ Apa, Sofia Carson, Craig Robinson, Peter Stormare, Alexandra Daddario, Demi Moore, Paul Walter Hauser, Bradley Whitford, Jenna Ortega, Ethan Josh Lee, Lia McHugh and Michole Briana White. The film has yet to receive a release date.
Spider-Man: Miles Morales
🕷️ Your first look at the unmistakably stylish "Spider-Man: Into the Spider-Verse" Suit, a launch day bonus for "Marvel's Spider-Man: Miles Morales" on PS4 and PS5: https://t.co/DFVXFslvmK #BeGreater #BeYourself @PlayStation pic.twitter.com/mUlS4WQrwO
To help celebrate the upcoming launch of Spider-Man: Miles Morales, the PlayStation 5 video game is adding an alternate costume directly inspired by the Academy Award-winning film Spider-Man: Into the Spider-Verse. Miles' costume from the animated film's finale will be included as a launch day bonus, along with the futuristic T.R.A.C.K. suit. True to its cinematic source material, the frame rate of Miles' movement will intentionally be lowered and less smooth than other in-game characters to match the style of the animated film as revealed in a new promo.
Developed by Insomniac Games and PlayStation Studios, Marvel's Spider-Man: Miles Morales will be available on both PlayStation 5 and PlayStation 4 on Nov. 12.
Star Wars: Tales From the Galaxy's Edge
The scarier side of the Star Wars Universe is about to be explored in an upcoming VR experience on the Oculus Quest. The video game Star Wars: Tales From the Galaxy's Edge has players follow a Jedi Padawan named Ady Sun-Zee as they explore an ancient Jedi temple with Master Yoda. As the two discover a grisly scene in the facility's once hallowed halls, Yoda warns his young apprentice that evil and death have corrupted the temple, leaving it shrouded in darkness.
Developed by ILMxLAB, Star Wars: Tales from the Galaxy's Edge arrives on Oculus Quest Nov. 19.
X-Men: The Animated Series
While X-Men: The Animated Series went off the air in 1997, the classic animated series is poised to gain a whole new generation of fans, with all five seasons available to stream on Disney+. The premium streaming service has released what it dubs an "unofficial official" trailer, showing Marvel's Merry Mutants defending a world that hates and fears them from Magneto and his Brotherhood of Evil Mutants.
All five seasons of X-Men: The Animated Series are available to stream on Disney+.
Link Source : https://www.cbr.com/trailer-round-up-week-october-25-2020/