The Office's Best Holiday Episodes
A breakdown of the most memorable holiday episodes of The Office, from most chaotic to downright hilarious.
You Are Reading :The Offices Best Holiday Episodes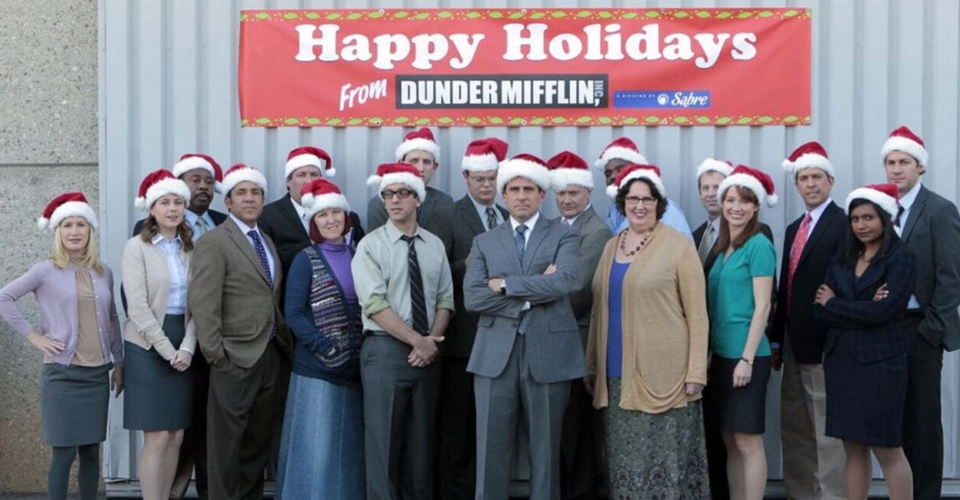 It's the most wonderful time of the year. The weather is changing and the holiday season is fast-approaching. For many, it's time to curl up on the couch with a fluffy blanket and a mug of hot cocoa to binge watch the best holiday episodes of their favorite sitcoms. One show that often tops the list is The Office, the wacky NBC sitcom featuring Steve Carell leading a hilarious ensemble throughout the mundane daily activities of a paper supply company.
As one can imagine, a paper retailer might not make the most exciting backdrop for a 9-5, but this is remedied by manager Michael Scott (Carell) somehow always finding a way to throw a party for pretty much any occasion, much to the chagrin of his dysfunctional staff. Among the most memorable of these parties are, of course, the ones featured in the holiday-themed episodes. Featuring some of the most outlandish moments of the series (Belsnickel will be forever burned into our television screens), here's a breakdown of some of the most iconic holiday episodes of The Office.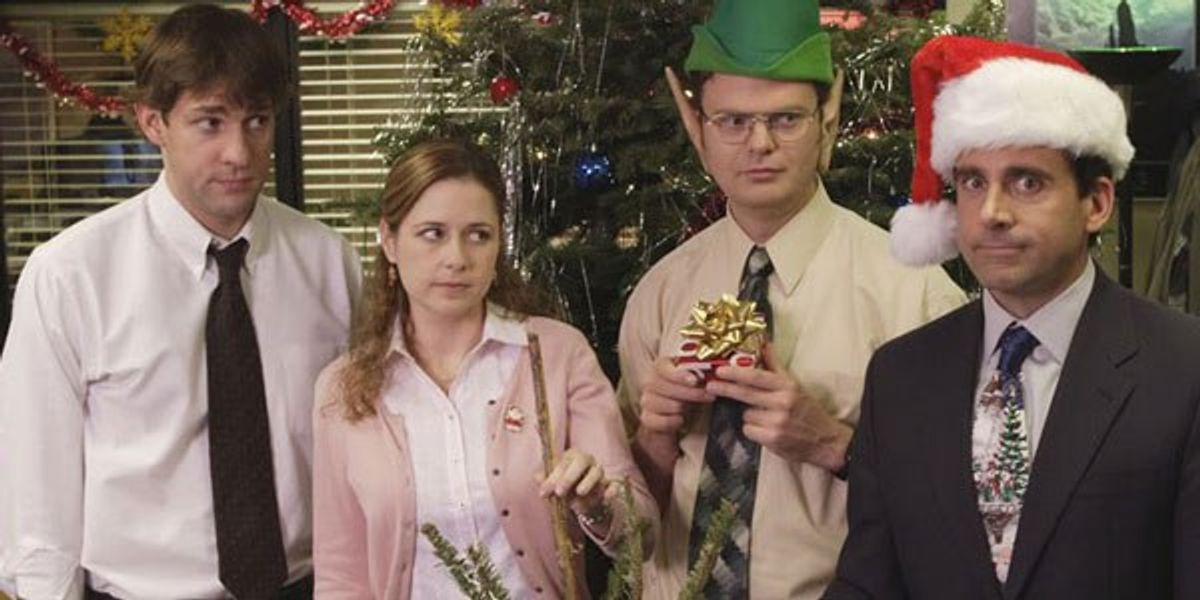 "Christmas Party" Season 2, Episode 10
Part of what made The Office so appealing to fans was the palpable chemistry between Jim and Pam (John Krasinski and Jenna Fischer). From the first few episodes, fans were clamoring for these two characters to end up together despite the fact that Pam was engaged to Roy (David Denman), a Dunder Mifflin warehouse employee, for the first two seasons. This didn't hinder Jim and Pam from sharing many personal and vulnerable moments together, thanks to Roy's overall inattentiveness towards his fiancé. Pam confided in Jim on many occasions, and this led him to create a really personal gift for her Secret Santa present at the office Christmas party in season 2.
"Christmas Party" was not only the viewer's first glimpse into the Dunder Mifflin Christmas festivities, but it was a chance for them to gather a sense of the enormity of Jim's feelings for Pam when he reveals his thoughtful teapot gift. All is not perfect however, as Michael suggests a "Yankee swap," mixing up everyone's gifts, much to Jim's dismay. Pam does end up with her teapot in the end, but not before Jim removes the card he'd included inside the gift. Fans still don't know what he wrote, and Pam had no idea there was originally a card inside the gift (until Jim revealed it in his heartfelt video in Season 9, Episodes 22 & 23 "A.A.R.M"), making the moment she gets the present both heartfelt and delightfully frustrating.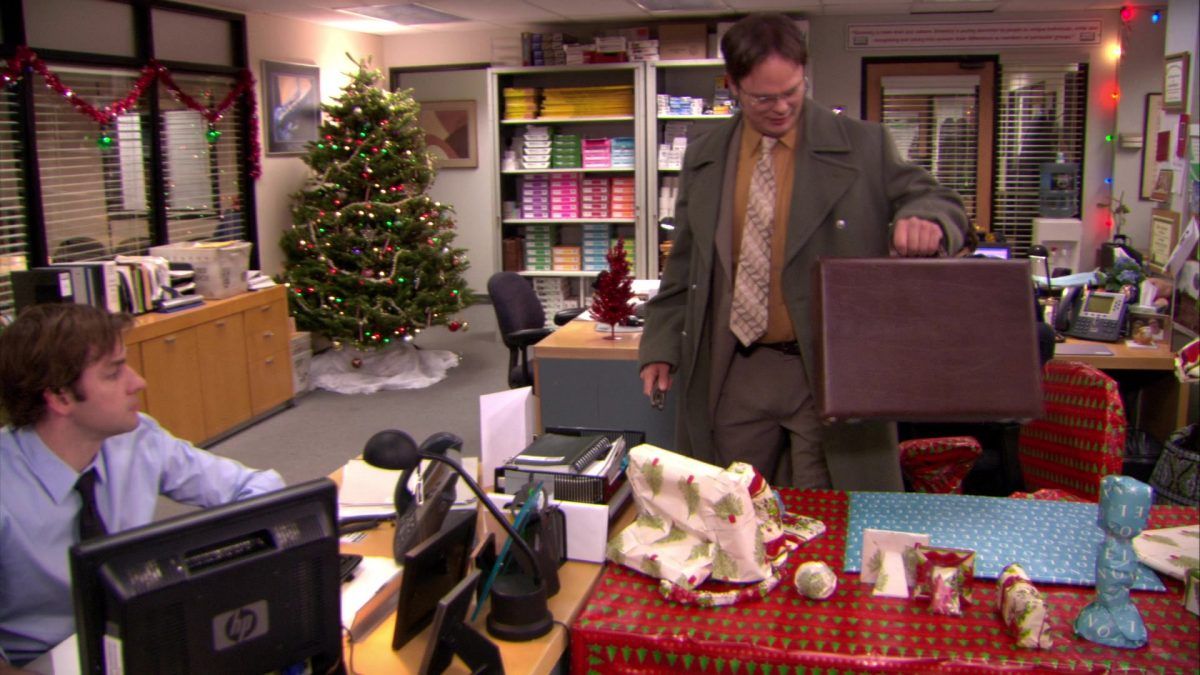 "Moroccan Christmas" Season 5, Episode 11
Phyllis (Phyllis Smith) is running the Party Planning Committee, taking the reins of her first Christmas party by throwing a Moroccan-themed soiree. Alcohol is served at the party after office hours, however an oversight Phyllis did not foresee was Meredith (Kate Flannery) overindulging to the point where she sets her hair on fire, bringing the entire thing to an abrupt halt. Michael then decides to hold an intervention in the middle of the office, while Meredith adamantly denies being an alcoholic. It's important to recognize that alcoholism is not a joke and should never be portrayed as such, but just the overall ridiculousness of somebody setting themselves on fire at an office Christmas party while drunkenly dancing might be enough to look past the darker undertones.
The Office's Wildest Kevin Theory May Have Been Confirmed by Kevin From The Office
Another honorable mention is the "Princess Unicorn" subplot, where HR representative Toby (Paul Lieberstein) desperately tries to find the most popular children's toy for his daughter. Much to his shock and disappointment, he realizes Dwight has purchased all the remaining dolls in the area and is selling them at a ridiculous profit to desperate parents buying last-minute gifts for their kids. The look of disappointment on Toby's face when he realizes Dwight isn't giving up this doll for cheap and seeing Toby's growing desperation throughout the episode makes the outcome of the "Princess Unicorn" debacle that much more entertaining.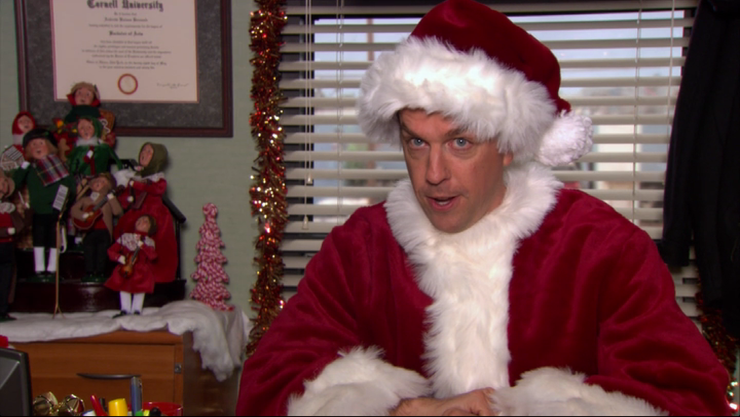 "Christmas Wishes" Season 8, Episode 10
Andy tries his best to make everyone's Christmas wishes come true in this episode. This installment makes the list purely because it contains one of the most quotable pieces of dialogue in the entire show, delivered by Stanley (Leslie David Baker). After lamenting about the various themed Christmas parties he's endured over his years at Dunder Mifflin, Stanley exclaims, "I want Christmas. Just give me plain, baby Jesus, lying in a manger Christmas!" to a room full of his stunned colleagues. It's an uncharacteristic laugh-out-loud moment for Stanley, who usually delivers dry one-liners throughout the series.
Also featured within this episode are office pranksters Jim and Dwight up to their old antics, to the annoyance of Pam's maternity replacement Cathy (Lindsey Broad). Andy threatens to take away their Christmas bonuses if caught pranking, and in turn Jim and Dwight try to frame each other in the hopes of receiving a double bonus. The pranks that ensue are downright hilarious, from Jim defacing a picture of his own daughter and trying to pin it on Dwight (poor CeCe), to Dwight putting his own pet porcupine on his desk and claiming Jim was the one who smuggled her in.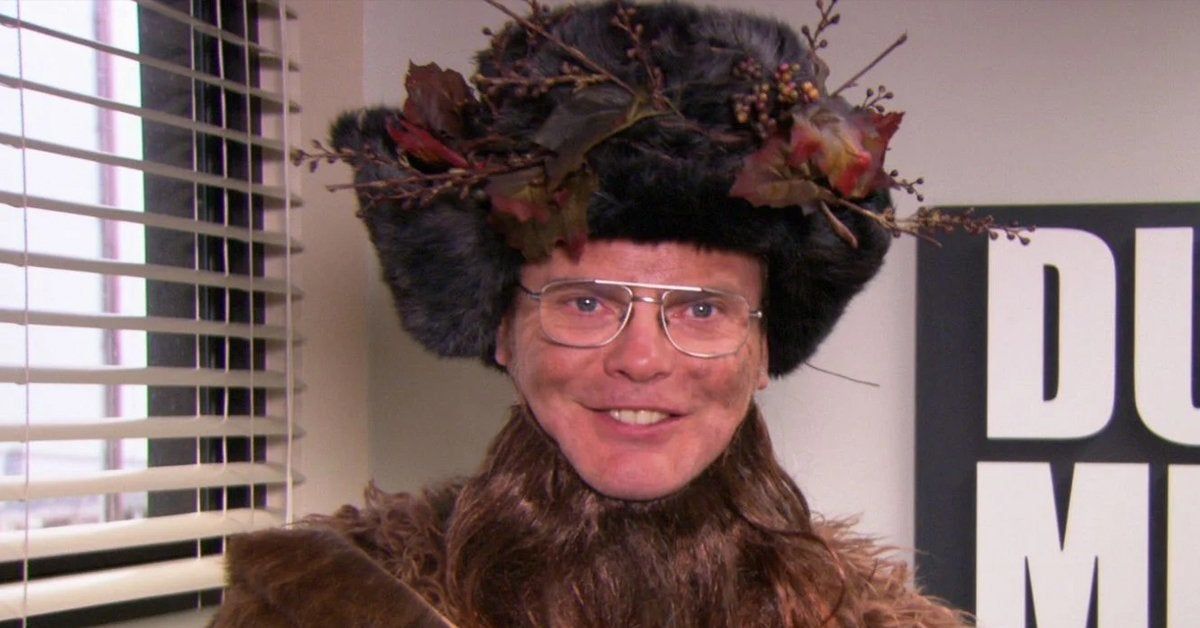 Honorable Mention: "Dwight Christmas" Season 9, Episode 9
Season 9's portrayal of Jim was oftentimes upsetting to fans, threatening the picture-perfect life he'd built with Pam over the course of the show. Seeing him return to the Scranton office insistent that Dwight throw a traditional Schrute Christmas celebration only to leave to go back to Philadelphia was disappointing to say the least. The look of sadness on Dwight's face is telling of how much he really values Jim as a friend and wants him to be there. Luckily, Jim returns after some consideration, deciding to take the early train back to Philly the next morning.
It is then that the audience gets a true taste of the Schrute Christmas, as Dwight dons a costume to portray Belsnickel, a Christmas gift-bearer who hits children with his switch to determine if they are "impish or admirable" and whether or not they will receive a gift. Watching Dwight repeatedly beating Jim with the Christmas switch is a visual that is still circulating the internet as meme-worthy content.
Over the course of its nine seasons on NBC, The Office produced several hilarious Christmas-themed episodes. With all seasons of the show available to stream on Peacock (Seasons 1-5 for free) it's easier than ever for viewers to revisit their favorite laughs. A beloved fan-favorite since it aired on NBC in 2005, with an all-star cast and writing team creating some of the most memorable moments in television history, The Office is the perfect comfort show to revisit when you're craving all the laughs this holiday season.
Link Source : https://www.cbr.com/the-offices-best-holiday-episodes/