Spider-Man: 10 Supporting Characters That Marvel Fans Forgot About
Spider-Man is one of the most iconic superheroes in history, but here are 10 of his supporting characters that even Marvel fans forgot about.
You Are Reading :SpiderMan 10 Supporting Characters That Marvel Fans Forgot About
Spider-Man remains one of the most beloved characters in comic book history. He was always relatable thanks to the fact that he wasn't an industrial millionaire, super soldier, or god. He was a teenager who was bullied at school and went on to become one of the top superheroes in the world.
Thanks to his popularity, his supporting cast of characters also ranks high in familiarity for both comic book fans and the general public. Mary Jane Watson, Aunt May, J. Jonah Jameson, Flash Thompson, and more sit at the top of the list of the best-supporting characters for any superhero. However, there are others that most have forgotten about, and here are 10 former Spider-Man supporting characters lost in time.
10 DEBRA WHITMAN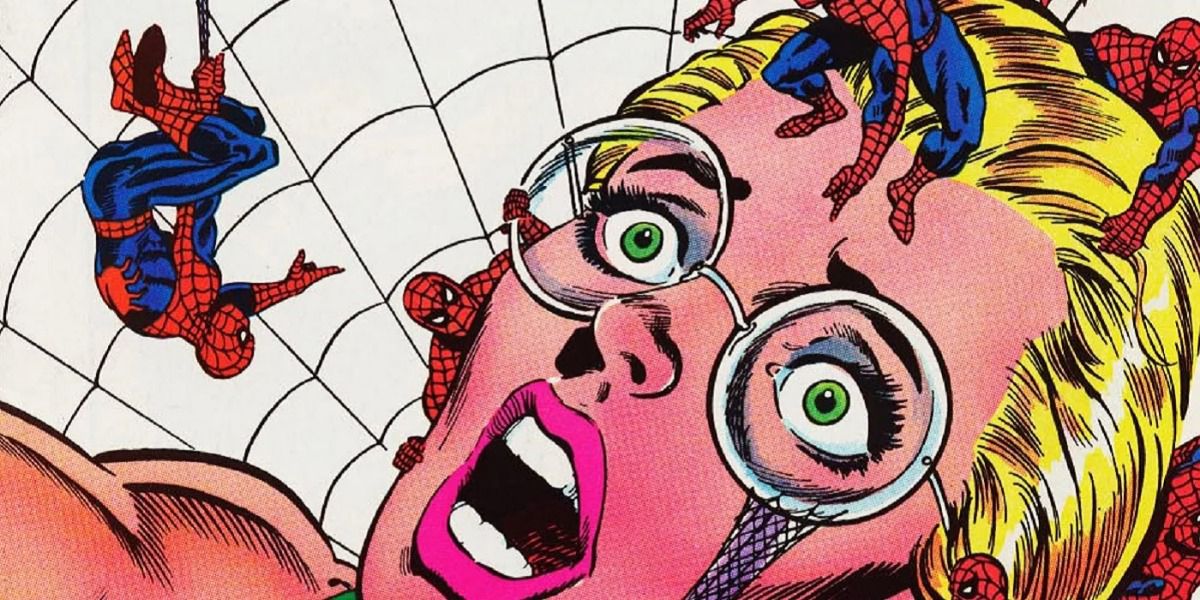 Peter Parker has had a lot of girlfriends over his life, with Gwen Stacy and Mary Jane Watson seeming to overshadow any others. However, he also had one girlfriend that many readers might have forgotten about due to the fact that she came and went quickly after Spider-Man drove her crazy.
Debra Whitman appeared for the first time in Amazing Spider-Man #196 and started dating Peter Parker. When she began to hallucinate that he was Spider-Man, it began to drive her crazy. She returned years later with a new book she wrote called Two-Faced: How Spider-Man Ruined My Life.
9 MICHELE GONZALES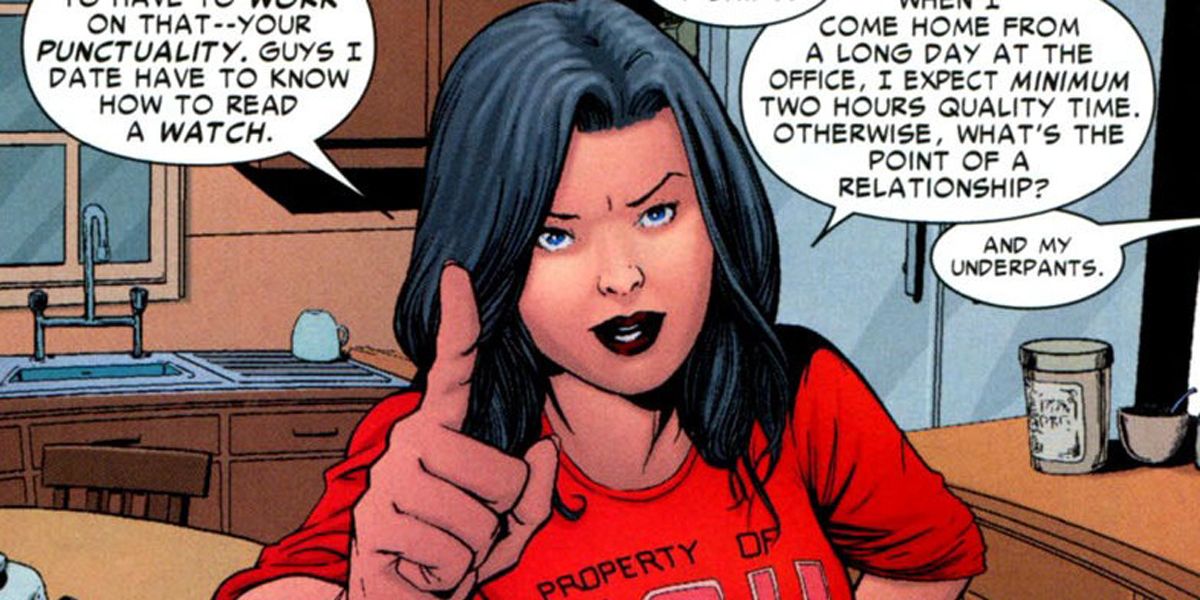 Peter Parker often finds himself in tough situations with his supporting cast. In the case of Officer Vincent Gonzales, Peter found himself as his roommate even though Gonzalez had it out for Spider-Man and wanted to bring the vigilante down.
Soon, Vincent ended up in jail for the "Spider-Tracer Killer" conspiracy, and Peter ended up with a new roommate in his sister Michele. The two ended up having a one-night stand, which never works out well. Eventually, Michele moved out of state, leaving the world of Spider-Man behind.
8 ARTHUR STACY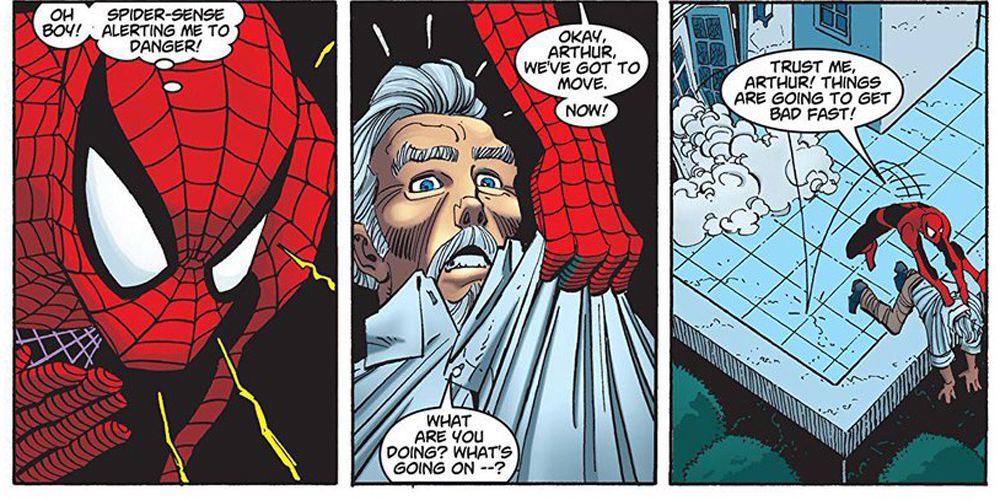 Everyone knows about Gwen Stacy, Peter Parker's first true love who died at the hands of the Green Goblin. Most people also know all about Captain George Stacy, Gwen's father, who died in an accident when Spider-Man was fighting Doctor Octopus, and he sacrificed his life to save some innocent citizens.
However, there was another Stacy around in Arthur Stacy, Gwen's uncle, and George's brother. He blamed Spider-Man for the death of George and ended up coming looking for Spider-Man to try to bring him to justice. He has been gone for over 20 years now.
7 ANNA WATSON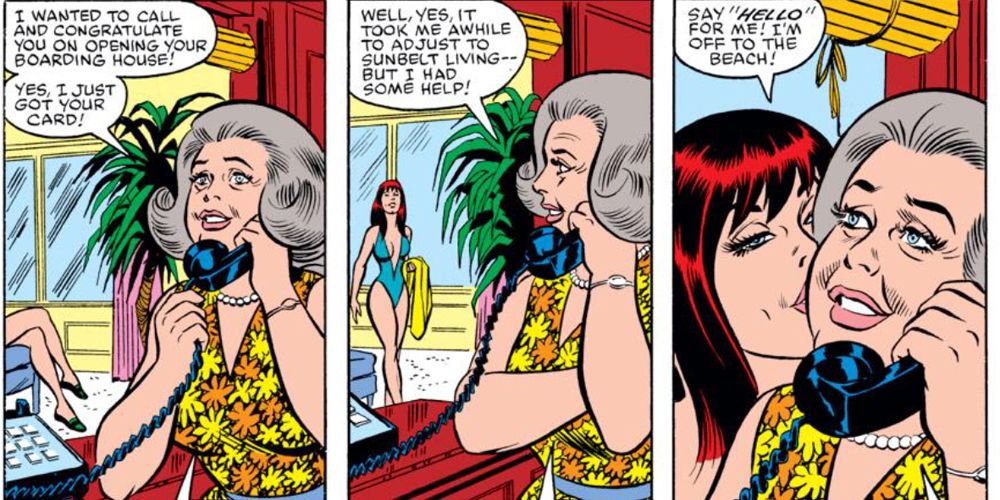 When Marvel Comics first introduced Spider-Man, there was a mystery that surrounded Aunt May and her close friend Anna Watson, as the two kept trying to hook up May's nephew Peter with Anna's niece Mary Jane Watson. Peter dodged any attempts at a blind date at the time.
With Anna Watson as Aunt May's best friend, it was expected that she could stick around for a long time and be a supporting character for all Aunt May-centric stories. She was around for a long time but has been MIA for many, many years now, even with Mary Jane becoming a significant part of Spider-Man's supporting cast.
6 DR. ASHLEY KAFKA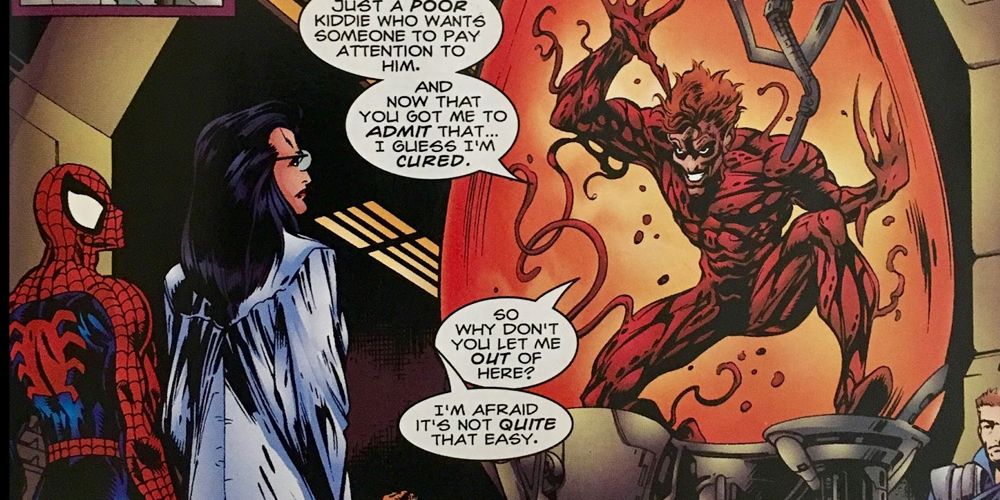 Dr. Ashley Kafka first appeared in 1991 in the pages of The Spectacular Spider-Man #178. Ashley studied psychology after her mother died, and her sister institutionalized. She ended up working at the Ravencraft Institute, which is how she became a Spider-Man supporting character.
Ashley was gifted when it came to treating super-criminals and dealt with many Spider-Man foes. Sadly, her time in the Spider-Man universe tragically ended when Massacre killed her. She did get cloned later by the Jackal, but that didn't last either, as she died from clone degeneration.
5 GIACOMO FORTUNATO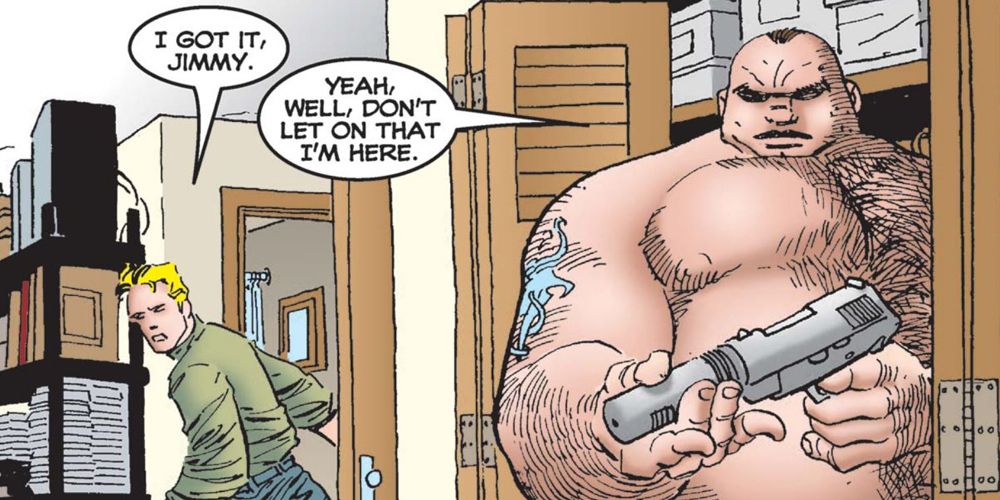 Giacomo Fortunato was an interesting Spider-Man supporting character. He was the son of Don Fortunato, a crimelord in the criminal underworld. However, he wanted nothing to do with it at the time and ended up on the run, becoming a roommate to Ben Reilly.
Fans who remember him, likely know him as Jimmy-6. He had run-ins with Peter Parker as well but eventually moved out of his supporting role in the comics when he went back home to take his rightful place in his family's empire. He has been gone for almost 20 years now.
4 NORAH WINTERS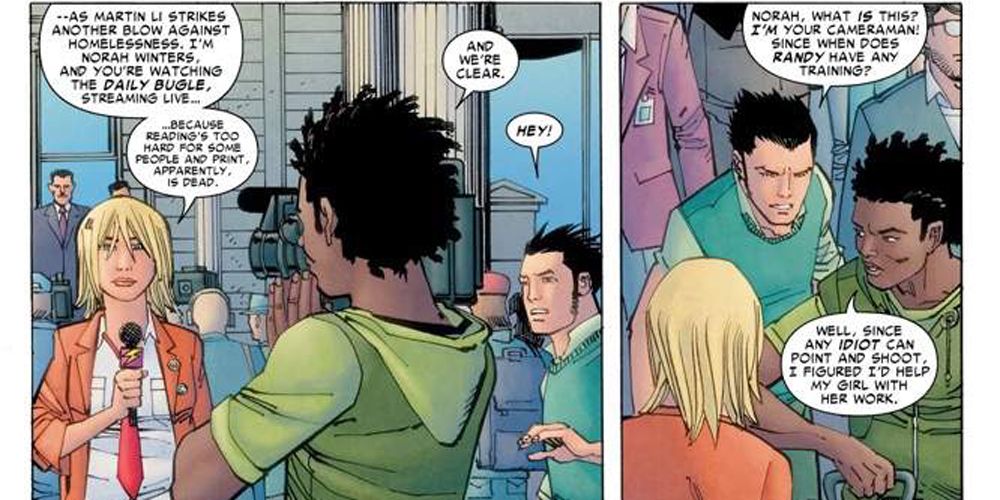 Norah Winters first showed up in 2008 in the pages of Amazing Spider-Man #575. She was a young journalist who worked for the Front Line. When it comes to Peter Parker, Norah usually has the perfect one-liners that made him the brunt of her jokes.
However, she was also a relentless reporter, investigating Hammerhead and helping Harry Osborn learn more about his family's history. However, she also made a mistake when she dated Phil Urich, who happened to be the Hobgoblin. That forced her out of her job, and she moved away, leaving the pages of The Amazing Spider-Man.
3 NICHOLAS KATZENBERG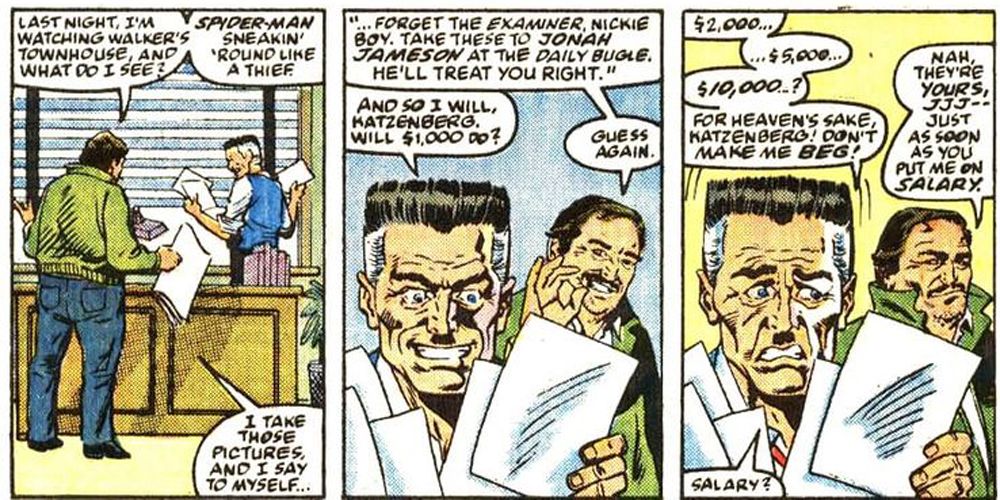 When it comes to antagonistic supporting characters in Spider-Man, Nicholas Katzenberg is right up there at the top of the list. He was a staff photographer at the Daily Bugle who made Spider-Man look like a thief to get on J. Jonah Jameson's good side. He then kept pushing the boundaries when it came to making Spider-Man look bad until it came back on him.
Katzenberg returned to the pages of The Amazing Spider-Man later when he revealed he had lung cancer. It was his disease that made Mary Jane decide to quit smoking. He then died a few months after that reappearance.
2 SALLY AVRIL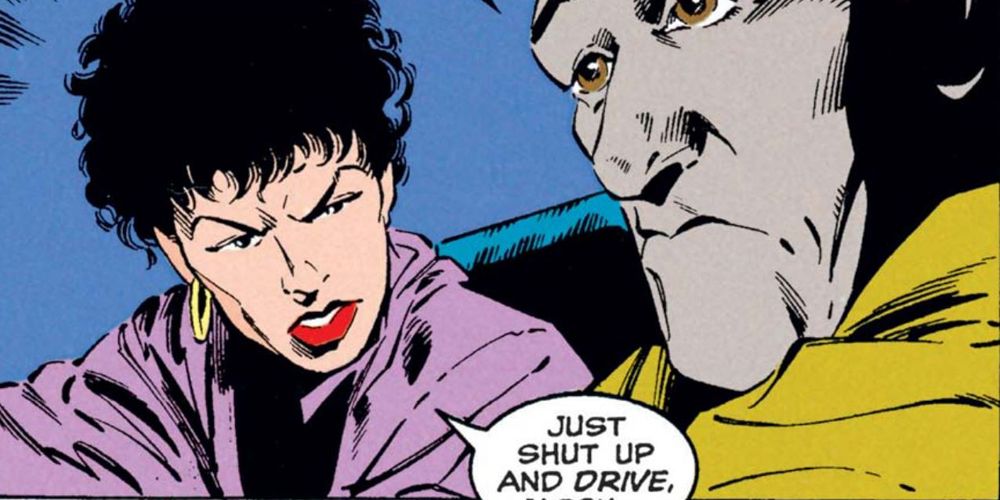 Sally Avril is an interesting case when it comes to Spider-Man supporting characters. Much like Jessica Jones, she was one of the classmates of Peter Parker, but not one that got much attention. She was a friend of Flash Thompson and was part of his group that bullied and made fun of Peter.
However, she was one of the characters that got a lot of attention in the '90s series Untold Tales of Spider-Man. She first appeared in issue #11 as someone who was trying to win money by discovering Spider-Man's identity. She then later became the superhero Bluebird, but she died a short time later.
1 JOHN ANDERSON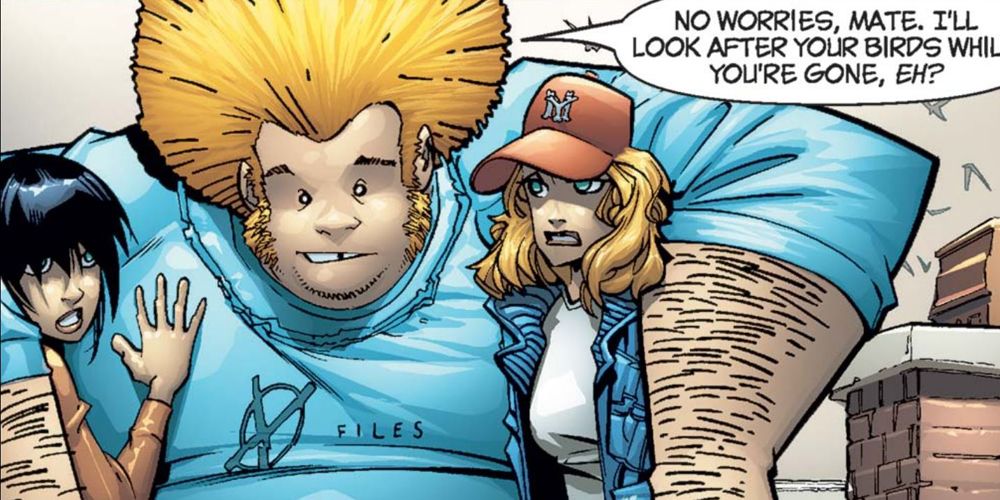 John Anderson is someone who showed up in the pages of The Spectacular Spider-Man Vol. 2, and he was there from the first issue as a supporting character. Known as Big John and later the Kiwi Kid, he lived above Peter Parker's apartment and was best known for his large frame and his Australian accent.
He even helped Spider-Man at one time when the Web Crawler was fighting Doctor Octopus, by posing as the Kiwi Kid. He never saw the light of day outside of that comic book series, with his final appearance coming in issue #18.
Link Source : https://www.cbr.com/spider-man-forgotten-supporting-characters/