Harley Quinn Turns [SPOILER] Into Its Very Own Iron Man
The latest episode of DC Universe's Harley Quinn gives one of the show's key characters his very own suit of Iron Man-esque armor.
You Are Reading :Harley Quinn Turns [SPOILER] Into Its Very Own Iron Man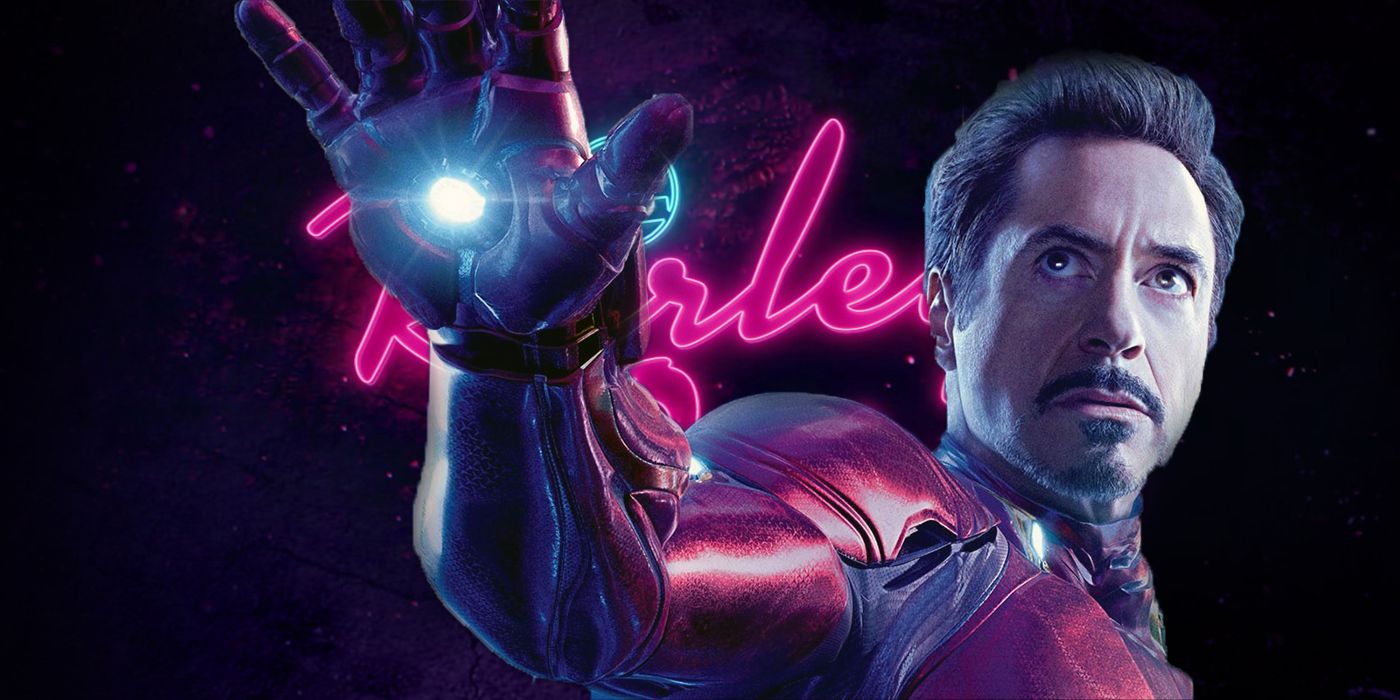 WARNING: The following contains spoilers for the Harley Quinn Season 2, Episode 5, "Batman's Back Man," now streaming on DC Universe.
While their homes may be at different comic book companies, Tony Stark/Iron Man and Bruce Wayne/Batman have a lot of similarities on the surface. Both are human billionaires who rely on their intelligence and physical abilities to help them fight alongside, and against, those with the powers of gods. However, there are some pretty key differences. Batman, for example, does rely quite a bit on his technology and gadgets, but not as much so as Tony, who requires the use of his Iron Man suits to perform most of his most important deeds. In Harley Quinn's latest episode, though, that changes, as Batman gets an Iron Man suit of his own.
"Batman's Back Man" primarily centers on the Caped Crusader, who has been in a coma since Joker's tower collapsed on him. Bruce awakens months later, and his body has suffered as a result of his previous state. The hero finds himself unable to do many simple tasks, much to his frustration. During that time, Bruce learns of Gotham's sorry state, having been declared a No Man's Land and divided up by the Injustice League. Alfred Pennyworth, though, encourages his longtime friend and employer to rest and heal, Batman isn't one to take crime sitting down.
Lucius Fox, who has often had a hand in crafting some of Batman's most well-known gadgets, creates a suit of titanium armor for Bruce that's loaded with weapons, including a literal crotch rocket. He's also included an AI named Monica. While Lucius believes the suit will essentially bring Bruce to 100 percent strength in a battle, Alfred demurs, and instead hides the suit from Bruce. However, Bruce breaks into his room — in which Alfred is sleeping heavily — and steals the suit of armor back. After calling to the suit, it even flies to his body, forming to it much like Iron Man's does.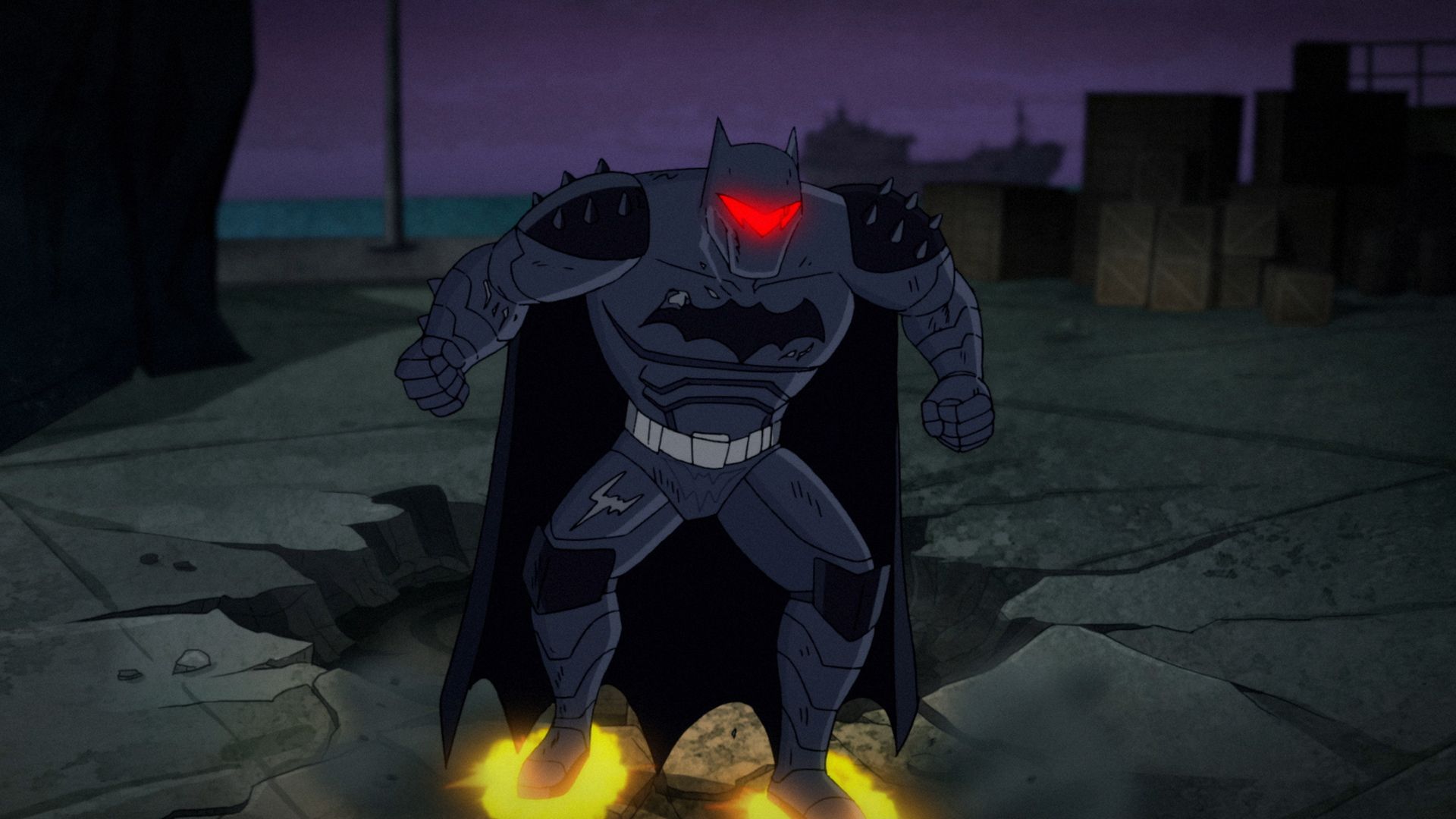 From there, Batman sets about cleaning up the city — and he's successful, at least for awhile. Eventually, Bruce comes face-to-face with Bane, who combines his rage with Two-Face failing to acknowledge his worth with his deadly Venom. Batman is unable to stop Bane, and the villain breaks his legs. However, rather than killing his old foe, Bane sets off to confront Two-Face. Instead, several of Two-Faces goons show up and string the Dark Knight up. Before they're able to kill him, though, Alfred — who is going by The Macaroni — shows up alongside Barbara Gordon/Batgirl and save his life. Following this event, Bruce decides to take time to recover, leaving Batgirl to fight crime in his stead.
It's certainly not unusual for a superhero to get a powerful suit of AI-enhanced armor, but Harley Quinn does really seem to be trying to give Batman his own version of Iron Man's suit here. There are a ton of parallels that are just difficult to ignore. Still, this new armor isn't enough for compensate for Batman's real problem: Not letting other people help him. In this case, the suit doesn't make the man — his friends do.
DC Universe's Harley Quinn stars Kaley Cuoco, Lake Bell, Diedrich Bader, Alan Tudyk, Rahul Kohli, Christopher Meloni, Tony Hale, Ron Funches, Wanda Sykes, Natalie Morales, Jim Rash, Giancarlo Esposito, Jason Alexander and J.B. Smoove. New episodes air on Fridays.
Link Source : https://www.cbr.com/harley-quinn-batman-iron-man/