Halloween: Early Reviews Call New Film the Best Since the Original
Exactly 40 years since the original, director David Gordon Green delivers the best sequel in the longrunning Halloween franchise.
You Are Reading :Halloween Early Reviews Call New Film the Best Since the Original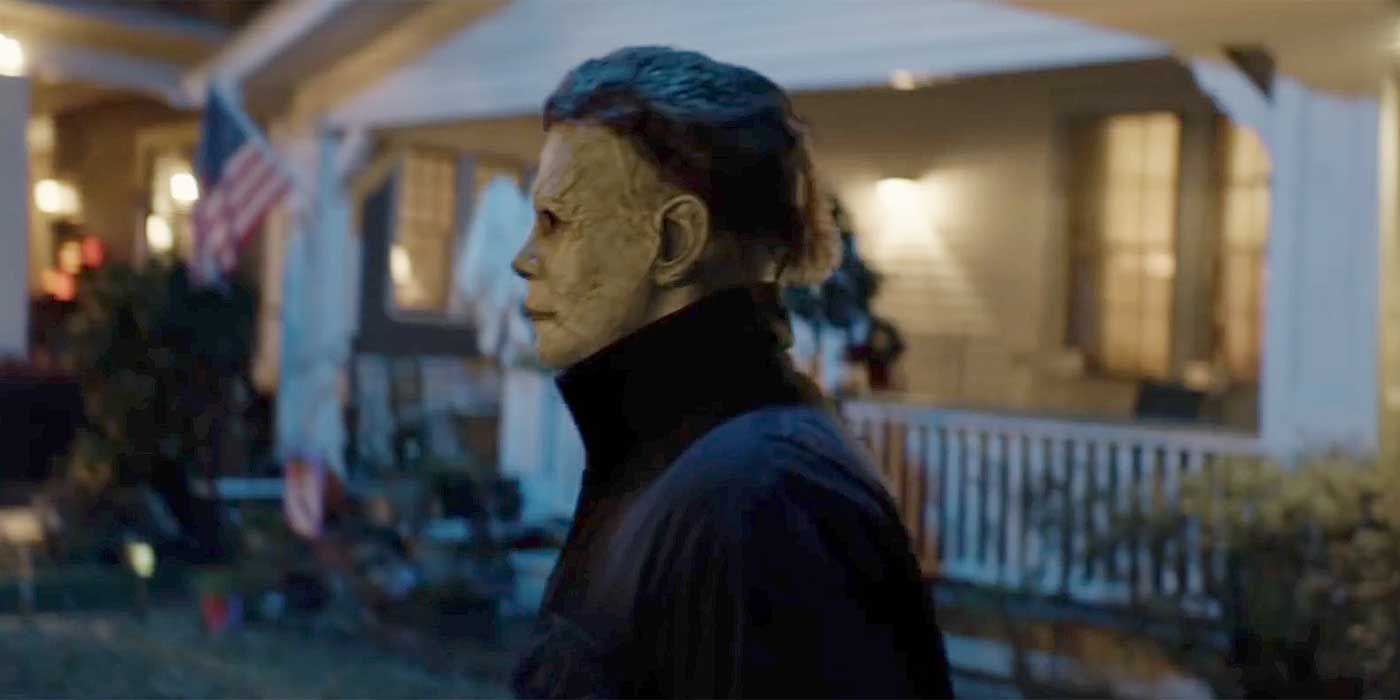 Over a month until its wide release and early reviews for director David Gordon Green's Halloween revival are already starting to trickle in after the film premiered this weekend at the Toronto International Film Festival (TIFF). The new slasher movie is a sequel only to the 1978 classic horror film effectively ignoring the events of all the subsequent sequels and reboots. Critics have praised the film for its back-to-basics approach with a greater emphasis on spooky atmosphere and brutal intensity with Jamie Lee Curtis being lauded for her strong performance reprising her role as definitive scream queen Laurie Strode. The film currently boasts an impressive 93% score on review aggregate site Rotten Tomatoes — the same score as the 1978 original film — as reviews continue to come in.
Ahead of the film opening in theaters everywhere on Friday, October 19, here are the first wave of advance reviews for Halloween:
Leah Greenblatt, Entertainment Weekly: "The movie mostly works because it's so fundamental, and funny too: Michael still never speaks; his mask and his slow, deadly, deliberate walk say everything they need to. At 59, Curtis seems to have fully arrived in her role as a midnight-madness queen, and she has a great time in jeans and a gaey fright wig, swinging her shotgun around and screaming at everyone to get in the safe room."
RELATED: John Carpenter Promises Halloween Reboot is Just as Good as the Original
Katie Walsh, Nerdist: "The film is stunningly shot, in highly stylized, beautiful images that never overwhelm the storytelling. And the score, by John Carpenter himself, as well as his son Cody Carpenter and Daniel A. Davies, is a masterpiece that will send chills of pleasure up your spine. It's everything in a Halloween film that inspires us to return, again and again, but the reversal, reimagining and reinterpretation of these elements is what truly thrills in this new iteration."
Eric Kohn, IndieWire: "The movie would be a harmless, discardable remix of standard horror notes if not for Curtis, who charges through the movie as if she never stopped running four decades back. Cinema's inaugural Final Girl was actually saved by a man at the last second in the first Halloween, so her very existence in this movie represents a culmination of the feminist hero who never quite received her due. The final image is a powerful statement of her defiant spirit."
RELATED: Michael Myers Gets A New Weapon in Latest Halloween Trailer
John DeFore, The Hollywood Reporter: "David Gordon Green gets to live a fanboy's dream with Halloween, clearing the franchise of decades of crud and starting over with a sequel that pretends no movies ever happened after John Carpenter's geek-beloved, genre-launching original. (Why isn't it Halloween 2, then? Who knows.) The kind of gig hitherto reserved for J.J. Abrams and few others, it's one Green fairly leaps into, delivering both fan service and honest-to-god moviemaking of the sort rarely seen in horror spinoffs. Carpenter should be pleased, and so should genre buffs — for once, this is a pic their less geeky girl/boyfriends should enjoy."
Peter Debruge, Variety: "That makes this new Halloween an act of fan service disguised as a horror movie. The fact it works as both means that Green (who flirted with the idea of directing the Suspiria remake) has pulled off what he set out to do, tying up the mythology that Carpenter and company established, while delivering plenty of fresh suspense — and grisly-creative kills — for younger audiences who are buying into the Halloween brand without any real investment in Michael and Laurie's unfinished business."
RELATED: Jamie Lee Curtis Shares New Halloween Poster
Victor Stiff, The Playlist: "Halloween should appeal to the series' diehard fans as well as newcomers. Moviegoers with no knowledge of the original can still enjoy this first-class slasher flick without feeling like they're missing out. This project is about as close as you can get to remaking a film without being an actual remake. Screenwriters Jeff Fradley, Danny McBride, and David Gordon Green throw in lots of nods and winks to the original for the hardcore fans."
Perri Nemiroff, Collider: "Halloween is a shining example of what any other budding slasher reboot or sequel should strive to be, a film that doesn't just lean on what made the character popular to begin with or explain that character away with backstory to the point that you obliterate the scare factor entirely. This Halloween movie is a near perfect blend of craft, character growth and nostalgia."
RELATED: Original Michael Myers Actor Reveals How He Became the Iconic Killer
Chris Evangelista, Slash Film: "Green has created a film that is alarmingly brutal – a relentless spook show where the boogeyman runs rampant, obliterating everyone and everything in his path. Can this new Halloween hold a pumpkin-scented candle to Carpenter's original? Heavens, no. This film lacks all the chilling efficiency of Carpenter's classic. It has no interest in the slow burn mood building that made the 1978 film the masterpiece that is. Instead, the 2018 Halloween has only one goal: to scare the wits out of you, and have fun doing it."
Debuting October 19, the latest Halloween is directed by David Gordon Green from a script written with Danny McBride and Jeff Fradley. The film stars Jamie Lee Curtis, Judy Greer, and Andi Matichak with Nick Castle and James Jude Courtney sharing the role of masked killer Michael Myers. The film is executive produced and scored by original filmmaker John Carpenter.
Sam Stone is a 10th level pop culture guru living just outside of Washington, DC who knows an unreasonable amount about The Beatles. You can follow him on Twitter @samstoneshow and ask him about Nintendo, pop punk, and Star Trek.
Link Source : https://www.cbr.com/halloween-reviews-new-film-best-since-original/