Demon Slayer's Inosuke Brings the Holiday Cheer in New Cosplay
Popular cosplayer Unicorn Astronaut combines the holiday season and Demon Slayer to create an Inosuke cosplay that is both festive and intimidating.
You Are Reading :Demon Slayers Inosuke Brings the Holiday Cheer in New Cosplay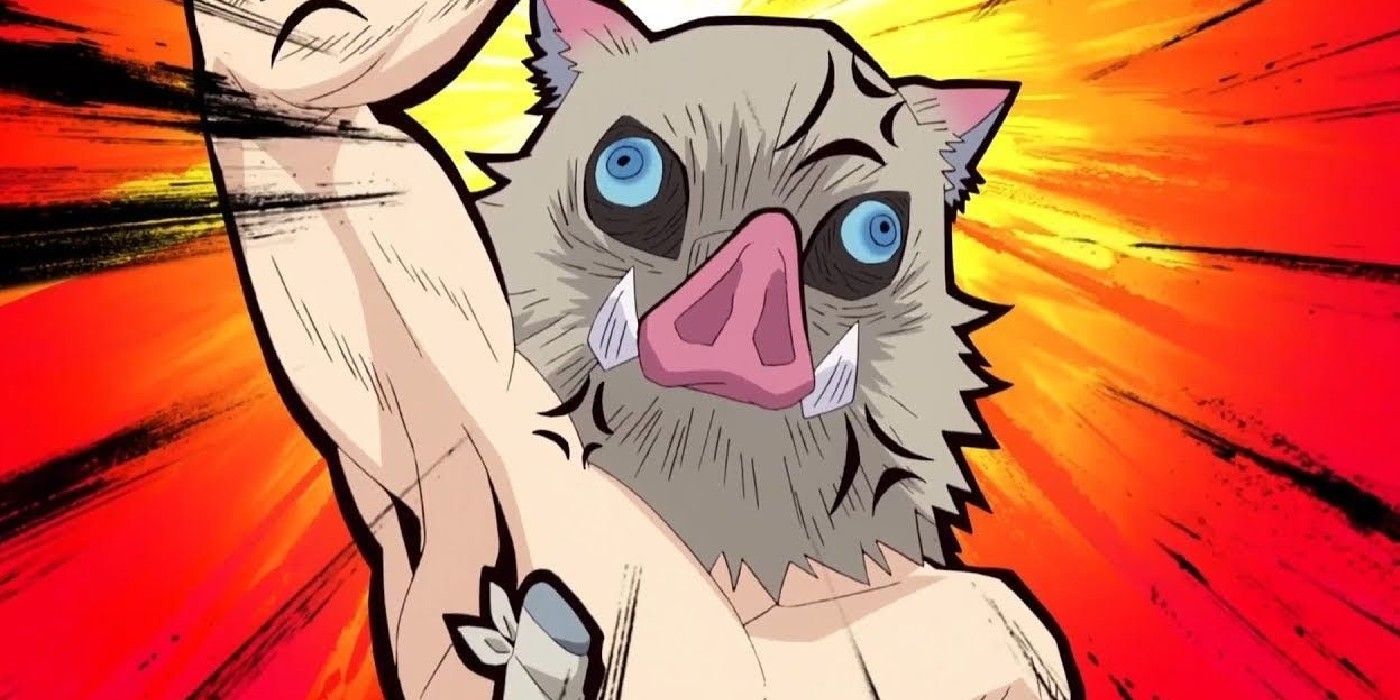 A popular cosplayer brings the holiday cheer in Christmas-themed Demon Slayer: Kimetsu no Yaiba costume.
Unicorn Astronaut's Inosuke cosplay, which was posted on Reddit, features a green, red and white color palette, Santa Claus-inspired pants and candy cane swords with wrapping paper handles. Completing the look is a giant, sparkling Christmas tree in the background.
The Christmasy cosplay is only one of many impressive costumes that can be found on Unicorn Astronaut's Reddit. Other examples include Tsui, Deku, Todoroki and All Might from My Hero Academia, Vegeta, Trunks, Bulma and Broly from Dragon Ball and Tanjiro Kamado from Demon Slayer: Kimetsu no Yaiba.
The Demon Slayer: Kimetsu no Yaiba manga series by Koyoharu Gotouge was serialized in Shueisha's Weekly Shōnen Jump from February 2016 to May 2020, producing 23 volumes worth of content. The story follows Tanjiro, a kindhearted boy who lives in the mountains with his family; however, his life forever changes when his parents are murdered by demons and his sister, Nezuko, is transformed into one.
Ufotable and director Haruo Sotozaki created the anime adaptation, which premiered in April 2019. The series quickly became a fan favorite, and it went on to win Anime of the Year, Best Boy and Best Fight Scene at the 2020 Crunchyroll Anime Awards. Demon Slayer: Kimetsu no Yaiba's second season debuted earlier this year in October.
Unicorn Astronaut's Inosuke cosplay joins other recent fan creations for the series. Digital illustrator Ceasar Ian Muyuela and digital engineer Christian Gaarenstroom used shifting perspectives to create the illusion of three-dimensional depth in their portraits of the Flame Hashira Kyojuro Rengoku and the Twelve Kizuki demon Akaza. Moreover, Ambassador and Consul General of Japan in New York Kanji Yamanouchi uploaded a cover of "Gurenge," the iconic theme song from Demon Slayer: Kimetsu no Yaiba, online to celebrate how anime creates "an important bond and a great bridge between the American people and the Japanese people."
There have also been several official developments in the Demon Slayer franchise, to the delight of fans. Not only is the anime adapting the Entertainment District arc, but new collectibles are also on the way. Premium Bandai is now accepting preorders for replicas of Inosuke's dual Nichirin swords, The Good Smile Company is selling 1/4 scale figurine of Kyojuro that retails for an impressive $2,969.99 and Takara Tomy Arts is offering an adorable Demon Slayer-themed sushi train.
Demon Slayer: Kimetsu no Yaiba is available to stream on Hulu, Netflix, Funimation and Crunchyroll.
Link Source : https://www.cbr.com/demon-slayer-inosuke-holiday-cosplay/