Captain America's Weirdest Comics Idea Was SAVED by the MCU
Captain America has had a ton of ideas during his Avengers career, but one of his most bizarre ones was thankfully saved by the MCU.
You Are Reading :Captain America's Weirdest Comics Idea Was SAVED by the MCU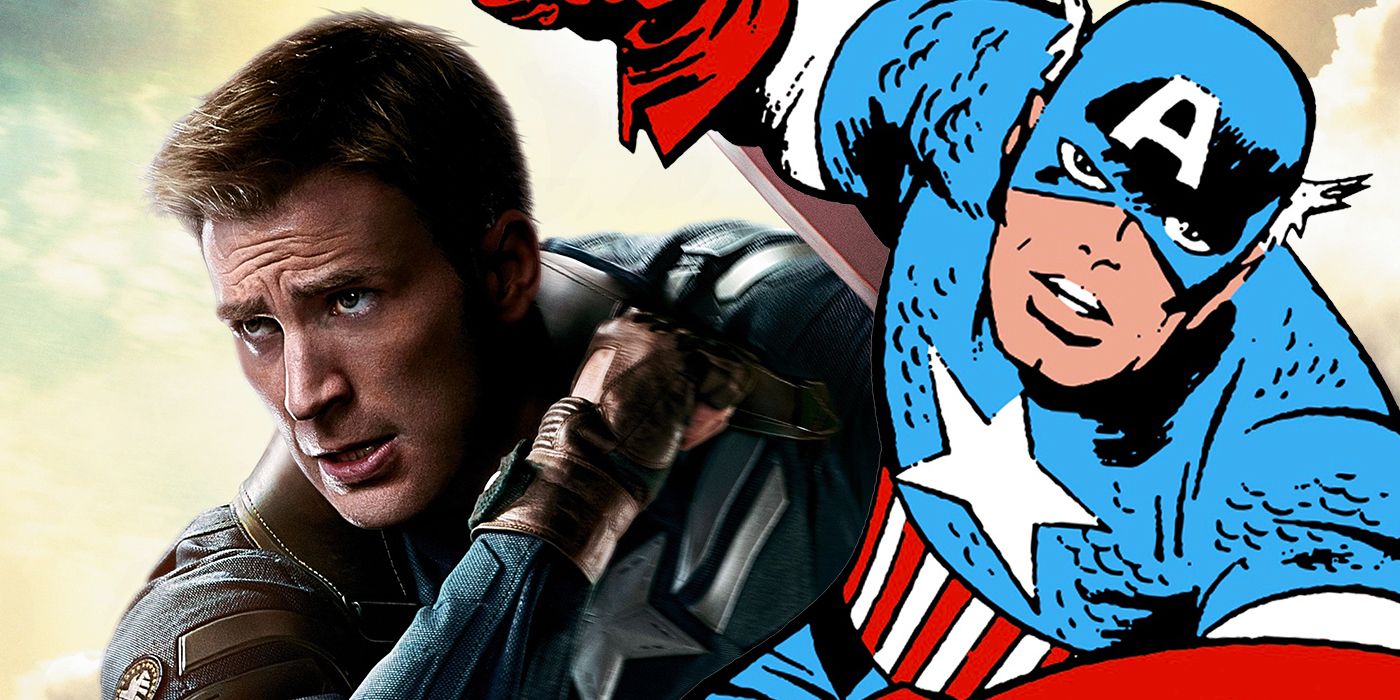 The MCU saved Captain America's weirdest comic idea in Captain America's Hotline by making it a fan-favorite talking point. Captain America has had his fair share of storylines, but it wasn't until the MCU transferred arguably his weirdest comic idea to the big screen that people truly understood its worth.
In 1986's Captain America Vol. 1 #312 by Mark Gruenwald, Paul Neary, Dennis Janke, Ken Feduniewicz, Diana Albers, and Michael Carlin, Cap uses a check received from the U.S. Government as back pay for his years of service to create Captain America's Hotline — a toll-free nationwide network designed to enable American citizens to contact him with concerns regarding national security or anything deemed above the paygrade of local authorities.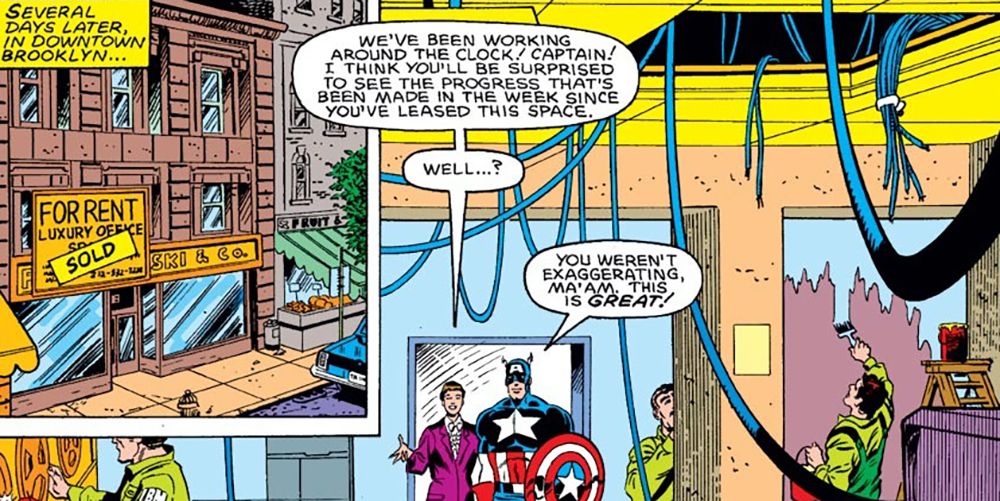 Located in Brooklyn Heights, New York, the computer-automated service monitored all incoming calls and messages. The same reports were also sent to the Stars and Stripes, an independent voluntary network that helped process all incoming data. Analyzed by location, accuracy, and urgency, the information was then forwarded to Cap out in the field through an interface built into his van. The team, dedicated to ensuring the fluidity and legitimacy of the process, most notably included Jack Harrison, aka Jack Flag, and Cathy Webster, aka Free Spirit (both of whom later became Co-Directors), plus World War II sailor and Cap's childhood neighbor Arnold 'Arnie' Roth, computer hacker Hiram 'Ram' Riddley, and pilot Zachary Moonhunter.
The hotline went on to feature in multiple comic issues, namely 1986's Captain America Vol. 1 #313-#314 wherein the newly established system suffers at the hands of a hacker (Riddley) who Cap tracks down in New Jersey and ultimately recruits to help run the hotline. It also appeared in 2002's Captain America Vol. 3 #50 by Brian David-Marshall, Igor Kordey, Avalon Studios, and Todd Klein, where Cap sets off on a dangerous mission that sees him fighting for his life. Furthermore, in 2015's Captain America: Sam Wilson Vol. 1 #1 by Nick Spencer, Daniel Acuña, and Joe Caramagna, Sam Wilson — formerly the Falcon — reinstates his predecessor's hotline with modernized methods including voicemails, video messages, and social media posts.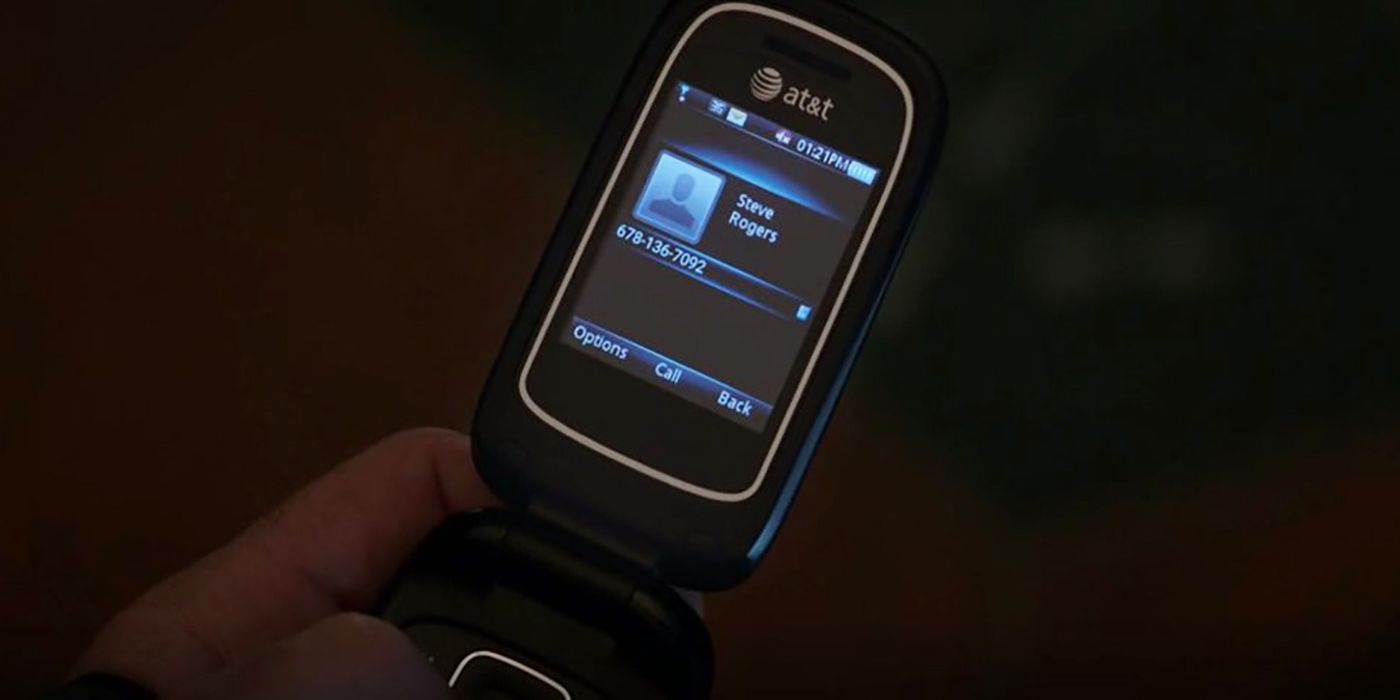 Cap's hotline made the jump to the big screen in Captain America: Civil War when he sent Tony Stark a flip phone with a pre-programmed number and note stating to contact him directly if ever needed. Regardless of their fall-out, Cap's olive branch extension merely bears witness to his character. And, in keeping with his own, it isn't until Avengers: Infinity War that Tony sets aside his pride and considers using it.
Ultimately, despite a host of frivolous material, the service's hits of importance proved Cap's seemingly weirdest concept a successful one. The hotline's effectiveness in the comics cemented its inclusion within the MCU, not only to further attest to its value as a source but to highlight its importance as an expression of continued loyalty and duty — aspects with which Captain America is so widely associated.
Link Source : https://www.cbr.com/captain-america-hotline/