2018 Comic Book Movies Most Deserving of Oscars, Ranked
2018 was a big year for comic book movies, but which ones deserve Hollywood biggest award?
You Are Reading :2018 Comic Book Movies Most Deserving of Oscars Ranked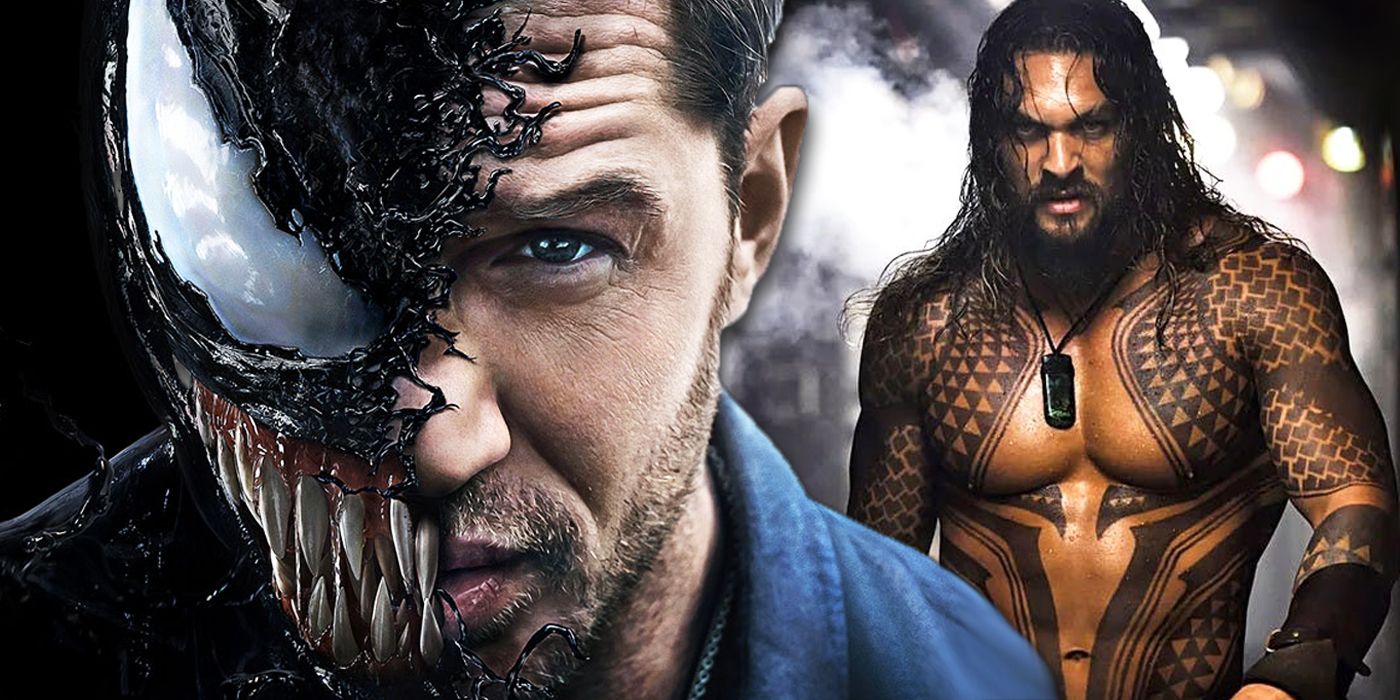 2018 was a bumper year for comic book movies. Even with the latest additions to the X-Men film series — New Mutants and Dark Pheonix — pushed back until 2019, the combined efforts of Marvel, DC, Fox and Sony still pumped out nine superhero movies, starting with Black Panther in February and ending with Aquaman in December. MCU movies have a proven track record of raking in cash, and with the record-breaking success of both Black Panther and The Avengers: Infinity War, the studio's 2018 haul totaled over $3 billion. (A respectable fortune even by Tony Stark's standards.) More surprising, however, has been Aquaman's staggering success as the most profitable DC movie ever; a much-needed lifeline for the sinking DCEU. Not content with dominating the box office with its Marvel releases alone, Disney, along with Pixar, also bumped up the superhero movie numbers with a long-awaited sequel to 2004's The Incredibles.
With five big releases, it was also another stellar year for DC animated movies — an area the company has had consistent success in over the years. But Sony's Spider-Man: Into The Spider-Verse dominated discussion of cartoon comic book movies towards the year's end. Suitably, the film beat Disney out to grab the Golden Globe for Best Animated Feature, though if fans had their way the movie would have swept up in every category possible. In contrast, Disney's big awards hopeful, Black Panther — nominated in four categories — went home empty-handed, proving once again that when it comes to major categories at major awards ceremonies, the superhero genre still has the odds stacked against it, but in the hearts and minds of fans — they're all winners.
15 MY HERO ACADEMIA: TWO HEROES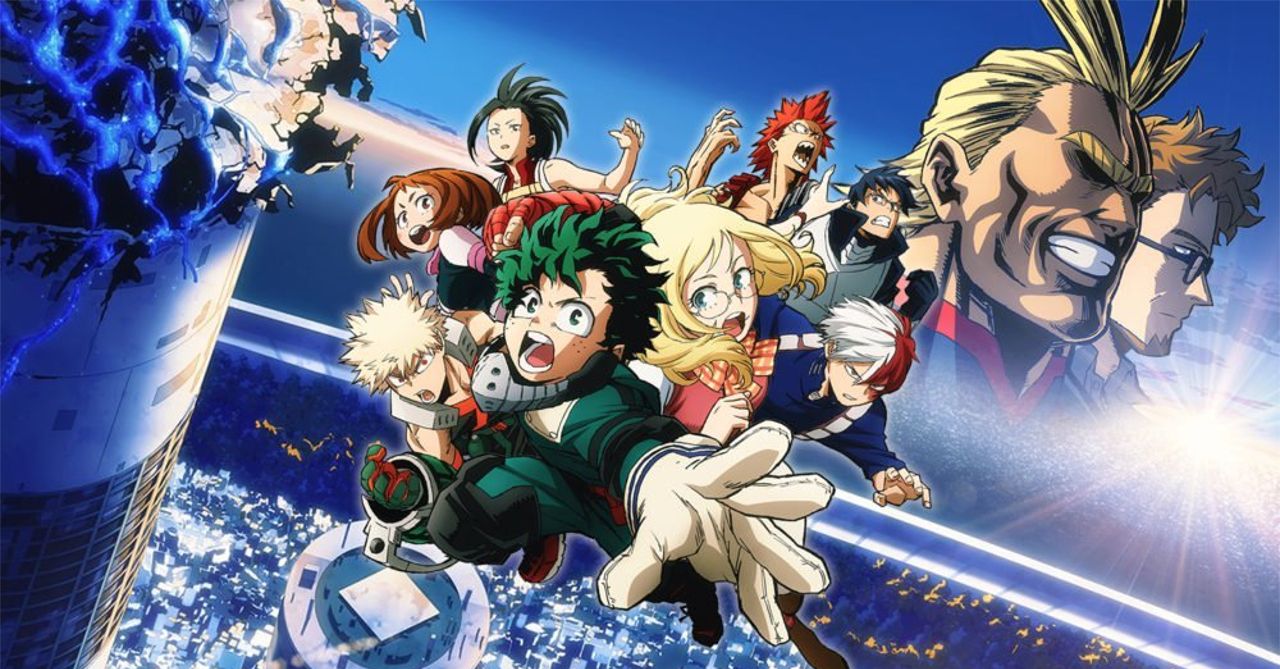 The shonen manga/anime genre has been steadily filling up with heroes of a more Western flavor lately, proving that the superhero boom has definitely reached Japan. Leading the pack is Kohei Horikoshi's My Hero Academia, and 2018 saw the hit anime receive its first spin-off movie.
My Hero Academia: Two Heroes works remarkably well as a standalone feature, even for those with no prior knowledge of the series it's based on. Functioning as a partial origin story for the world's No.1 hero, All Might, it's also a rewarding watch for existing fans, and the property's trademark balance of comedy and action shine through. A perfectly fun watch, but not an Oscar-worthy one.
14 BATMAN NINJA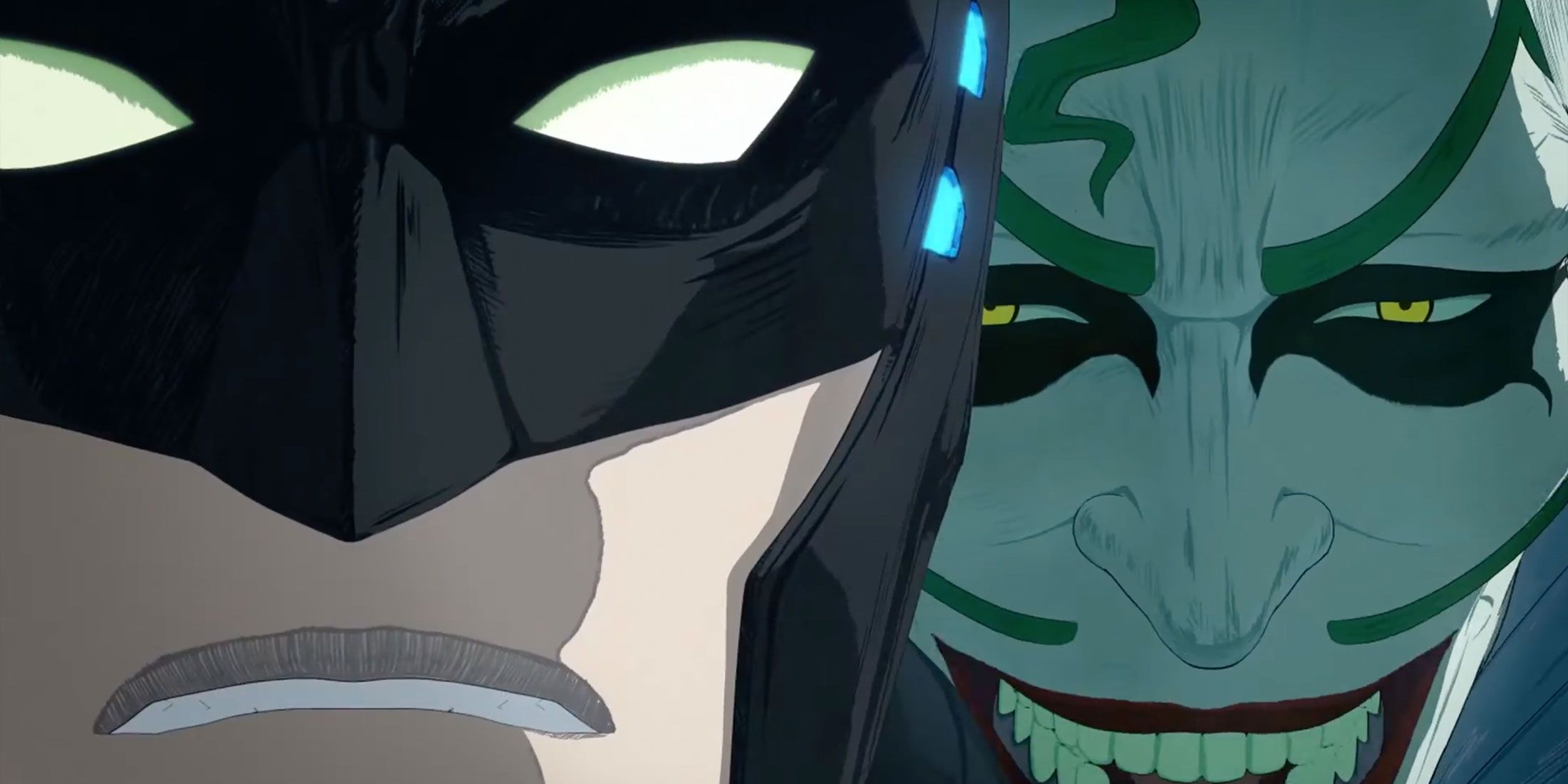 Batman Ninja is what happens when wild ambition doesn't quite pay off. The time-hopping story transports the Dark Knight, along with a handful of his allies and enemies, back to feudal Japan, where they take on distinctly Japanese redesigns. From there, the film is a madcap ride through the country's cultural hallmarks, from samurai warriors to super-massive monkey-powered mechs.
While it was a big hit with most critics, fan opinion remains divided, perhaps indicating that Batman Ninja's success relies too heavily on familiarity with its reference points. That being said, the switch from 3D CG to flatter, delicate brushstrokes when Joker and Harley "lose" their memories is definitely praise-worthy, even if as a whole, the film's not quite awards-worthy.
13 VENOM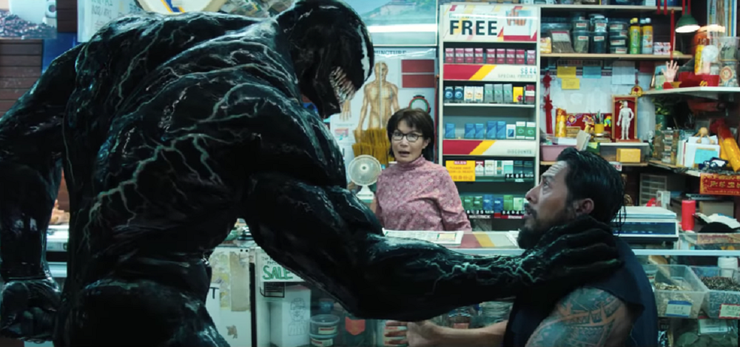 In a year of surprise hits, one of the biggest where comic book movies are concerned was Venom. The Spider-Man villain's solo cinematic outing was widely panned by critics, but curious movie-goers flocked to see it nonetheless, and, more incredibly, they really liked what the saw. Clearly, the star power of Tom Hardy should never be underestimated.
Despite an undeniably creaky script, Hardy's lobster-munching antics as Eddie Brock, a crusading journalist who becomes infected by a wisecracking symbiote with a taste for, well, anything, salvaged what was otherwise a black, oozing mess of a film. A comedic tour-de-force from Hardy that could possibly rustle up a nomination if the competition was particularly weak.
12 BATMAN: GOTHAM BY GASLIGHT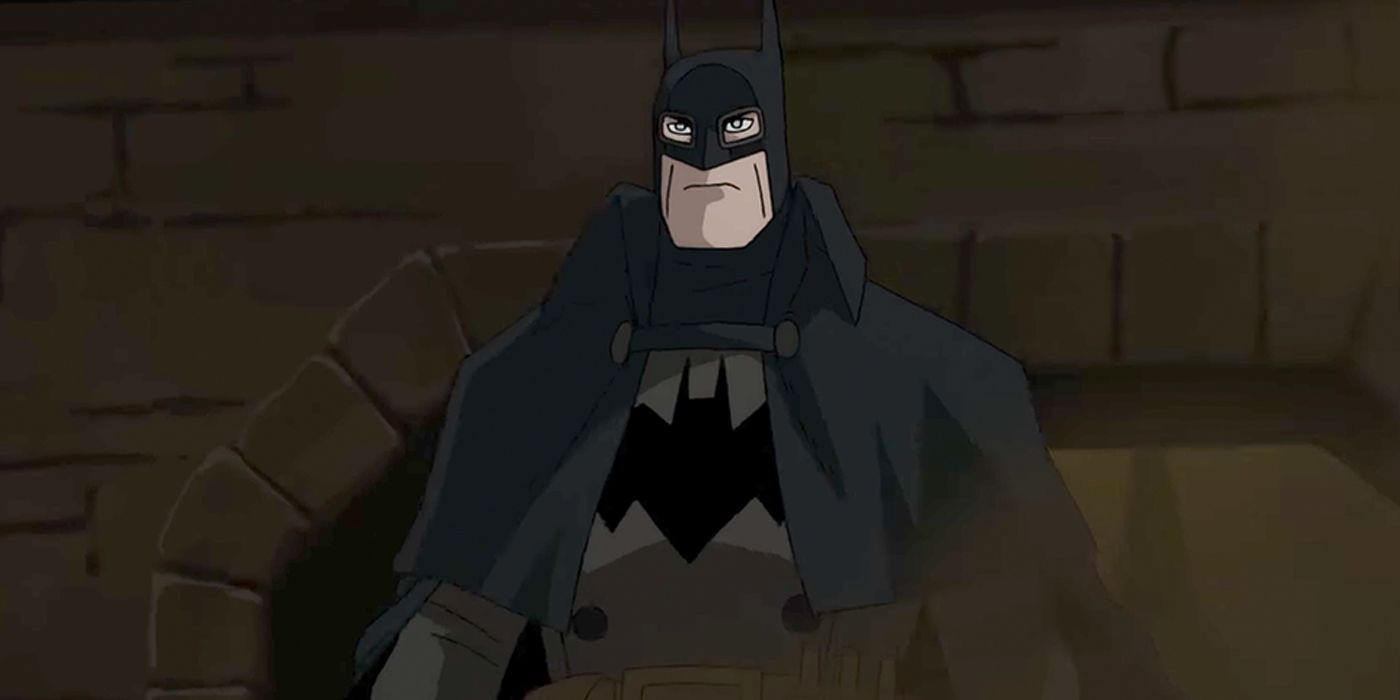 Created by Mike Mignola, Brian Augustyn and P. Craig Russell, Gotham by Gaslight is one of the most well-loved Batman one-shots, and one of the earliest Elseworlds tales. Director Sam Liu and writer James Krieg's animated adaptation was considered a success, and a significant improvement on the DC Animated Universe's version of another famous one-shot, Batman: The Killing Joke.
The story sees the Caped Crusader hunting down one of history's most infamous criminals, Jack the Ripper, leading to a classic whodunnit caper through the streets of a Victorian-era Gotham City. Not every critic was convinced that the Sherlockian story was as sophisticated as it thought it was, though.
11 DEADPOOL 2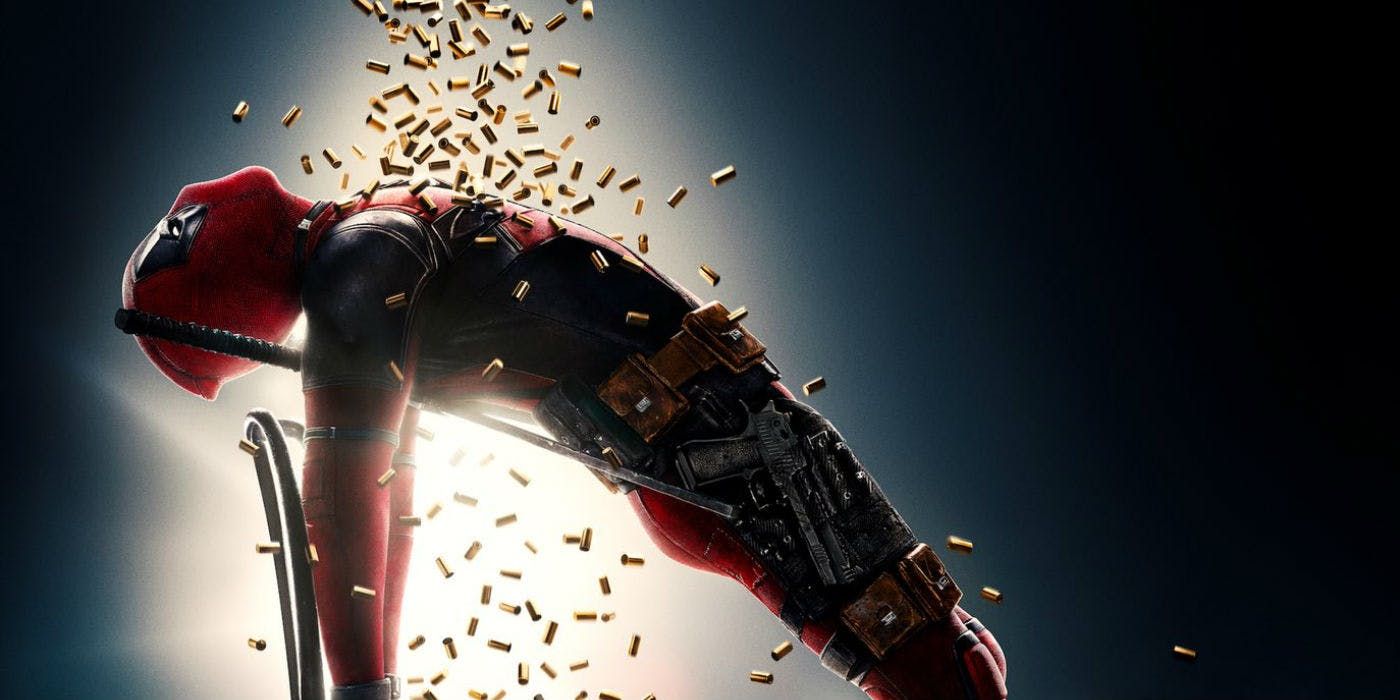 After the huge success of the first film, the pressure was on Ryan Reynolds et al to produce the goods a second time around for Deadpool 2. For the most part, the sequel is a satisfying follow-up. More mutants, more carnage and, most importantly, more gags about respawning "baby" limbs. Unfortunately, the latter also hindered it somewhat.
While new jokes like the ill-fated X-Force team and Celine Dion-soundtracked musical opening that spoofed 007 worked well, the sequel relied a little too much on repeating old material. It also used troublesome superhero tropes, like fridging female characters, rather than use its unique position as a meta-commentary on the genre to dismantle them, which could have made for a much smarter story.
10 SUICIDE SQUAD: HELL TO PAY
As the first Suicide Squad adaptation to be released since the highly divisive live-action film, this offering from the DCAU did a lot to restore the Squad's good bad reputation. This original story sees a terminally ill Amanda Waller reform Task Force X: Deadshot, Harley Quinn, Captain Boomerang, Killer Frost, Bronze Tiger and Copperhead, sending them to retrieve a mysterious, magical card.
While some critics noticed some kinks with the film's animation, it was generally welcomed as a far better encapsulation of the Squad's unique appeal than the 2016 movie — an Oscar-winning movie, let's not forget. If that iteration of DC's villains' team can take home a trophy, then this superior effort surely deserves similar love from the Academy.
9 TEEN TITANS GO! TO THE MOVIES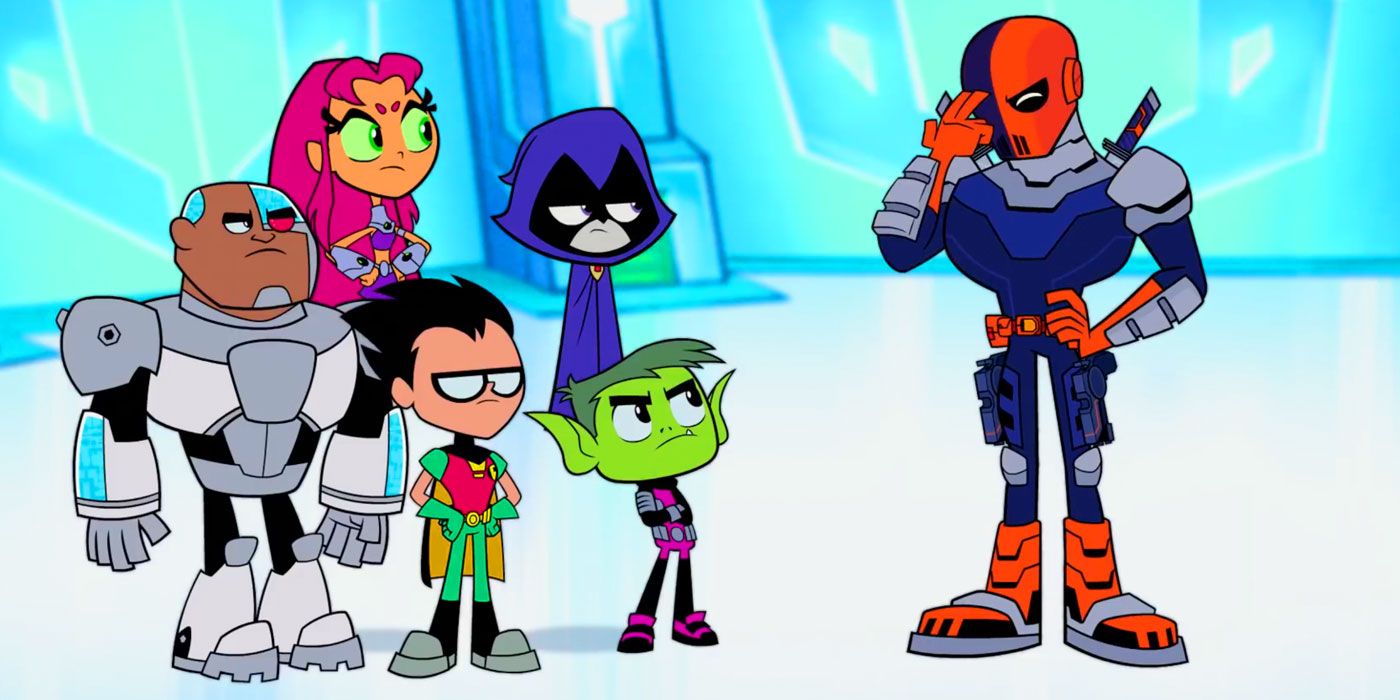 Teen Titans Go! is the unruly, younger sibling of the older, more mature Teen Titans series that ran from 2003-6. A lot of fans of the latter consider Go! to be a poor replacement, a dislike that can literally be measured under the Teen Titans Go! To The Movies trailer on YouTube. Despite having all this stacked against it, the Go! spin-off movie musical was a hit.
Not only did it rack up a decent profit in theaters, but it earned high acclaim from critics and a good chunk of its audience — who, let's not forget, are supposed to be younger kids. It could even be argued that the movie's raucous fourth-wall breaking was more adventurous than Deadpool 2's. And if nothing at all, its catchy soundtrack is worthy of an award.
8 THE DEATH OF SUPERMAN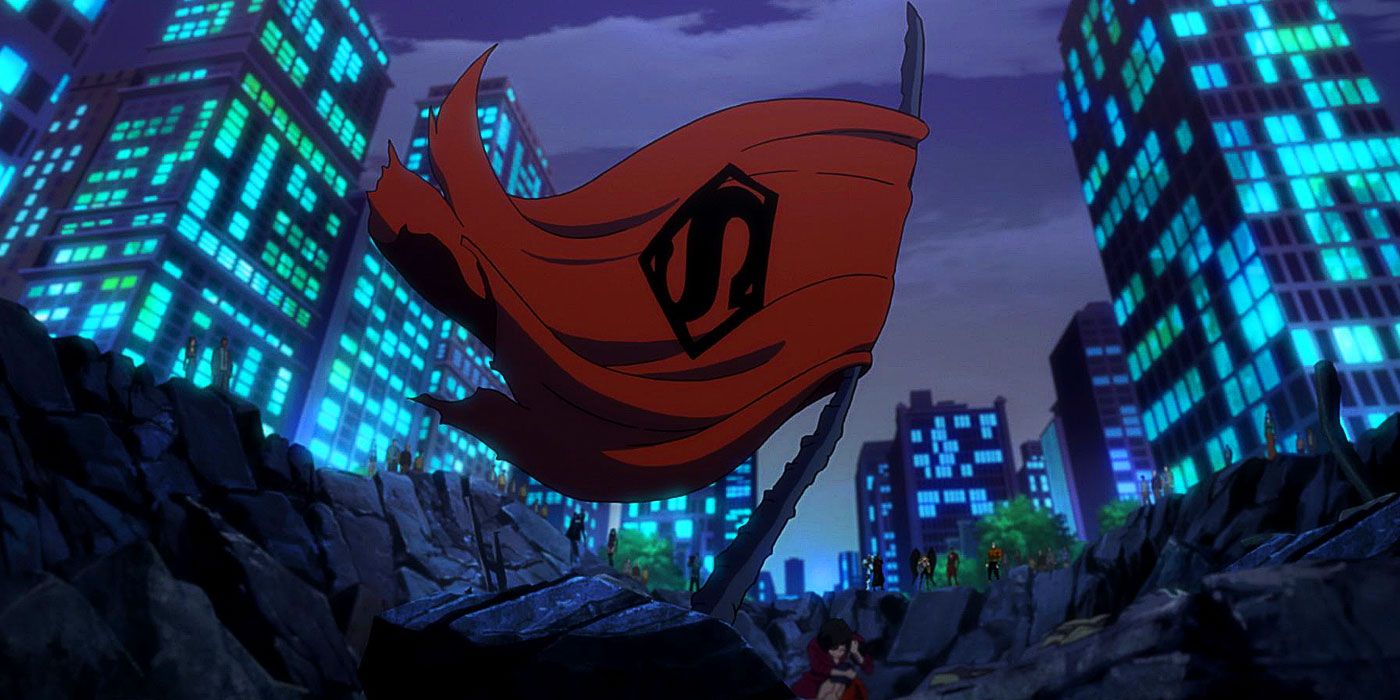 This iconic Superman story has now been adapted three times, but, true to the saying: third time's the charm. Based on the comic of the same name, this 2018 DC animated movie chronicles the darkest chapter in the Man of Steel's life as he does battle against one of the toughest adversaries he's ever faced.
Of all three adaptations, this one is by far the most faithful to the source material, while weaving in enough new story strands to freshen up an old classic. The animation quality once again proved a sticking point for some critics, though most agreed that the emotional punch of the film's climax was well landed. Where the DCEU has failed, the DCAU continues to soar.
7 ANT-MAN AND THE WASP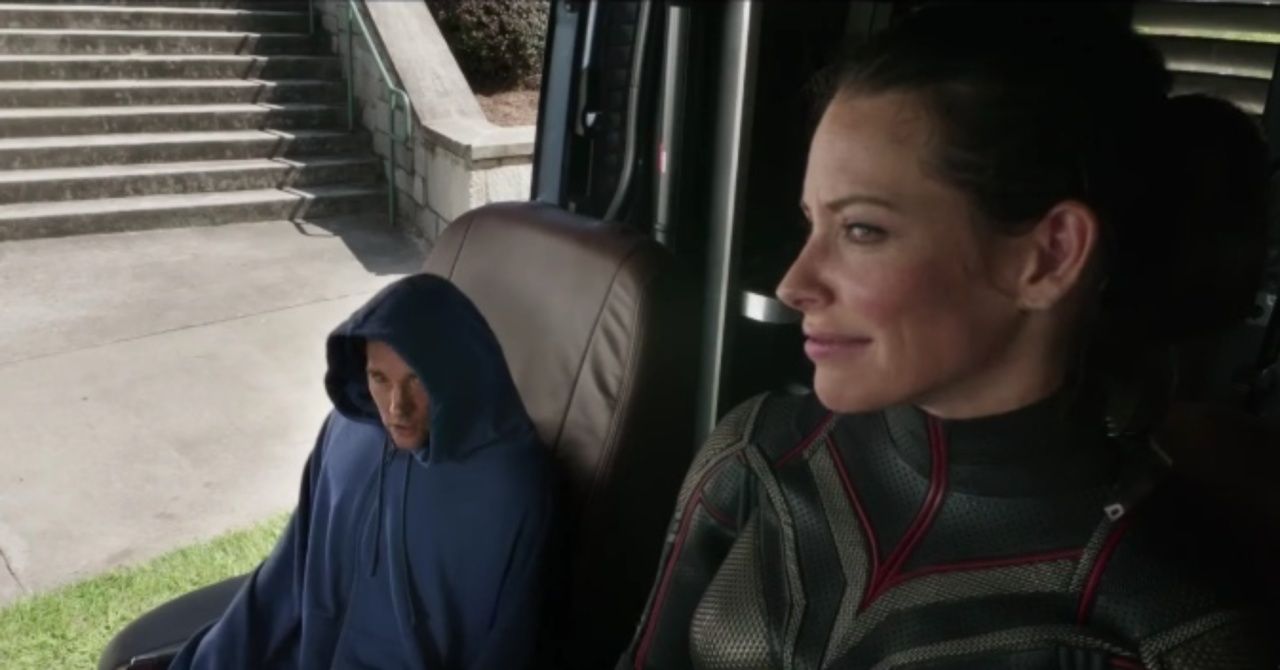 As the first post-Infinity War film on the MCU slate, this sequel to 2015's Ant-Man had the job of wiping away grieving Marvel fans' tears. Thankfully, the charm of Paul Rudd heals all wounds, even those gauged out by watching a terrified Spidey reduced to cosmic ash in the arms of his mentor.
With a new partner and a new hilariously unstable power, Ant-Man's second cinematic exploit proved to be more than just a Thanos palette cleanser, delivering the fun and heartfelt family-focussed entertainment that a Fantasic Four-free Marvel Universe needs. If a grown man stuck in a four-foot body isn't an Oscar-worthy joke then, well, what is?
6 THE INCREDIBLES 2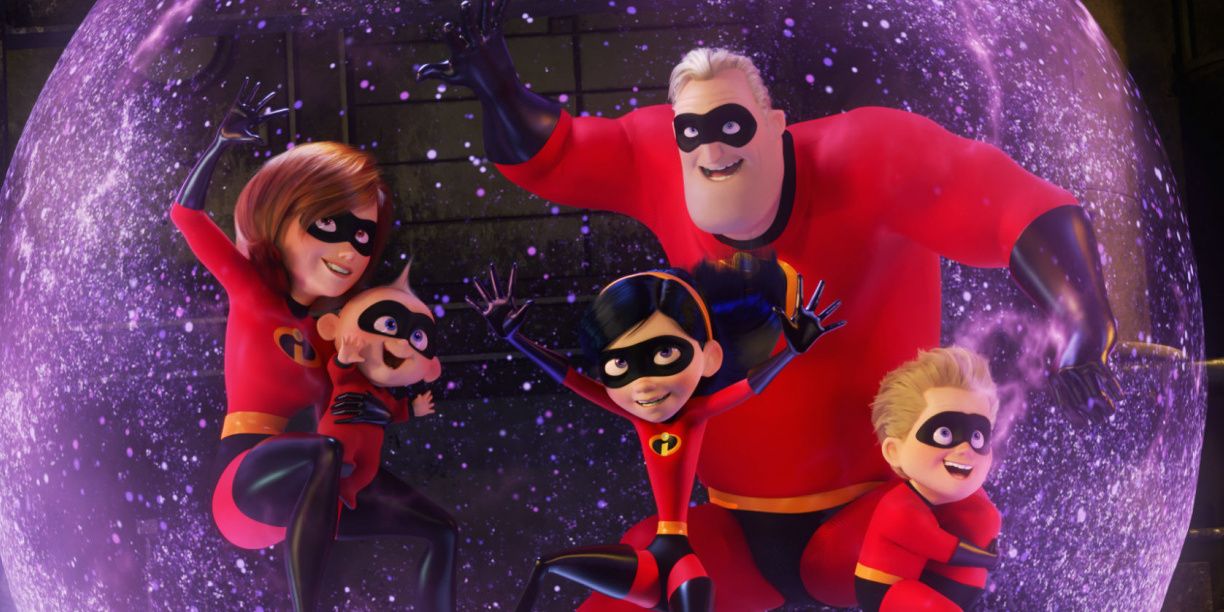 The first Incredibles film is a tough act to follow, but 13 years later, that's exactly what the 2018 sequel aimed to do. The sequel's story flips the roles of the Parr family parents, with Mr. Incredible hanging up his tights to become a stay-at-home Dad, while Elastigirl picks up her superhero career and stumbles into a new supervillain's web.
As with Brad Bird's first installment, The Incredibles 2 revolves around the concept of family as much as it does the superhero genre with the usual wit, warmth and superb animation you'd expect from a Disney/Pixar film. It could easily snatch up the Academy Award for Best Animated Feature.
5 AQUAMAN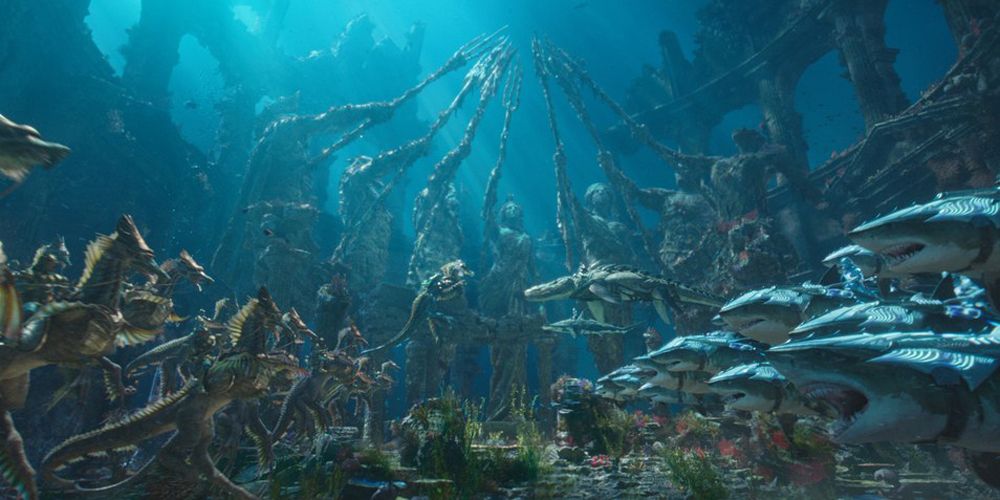 Following the critical and financial faltering of Justice League in 2017, and its stars apparently abandoning ship, the DCEU was in choppy waters ahead of Aquaman's release. And yet, James Wan's undersea epic defied all odds to strike gold at the box office, and it hasn't been entirely down to Jason Momoa's shirtless scenes.
While the exposition-heavy dialogue weighs down proceedings, Aquaman is an undeniable feast for the eyes, especially following three color-starved Zach Snyder movies. What it lacks in thematic depth it more than makes up for through incredible visual richness, something thoroughly deserving of recognition from the Academy.
4 THE AVENGERS: INFINITY WAR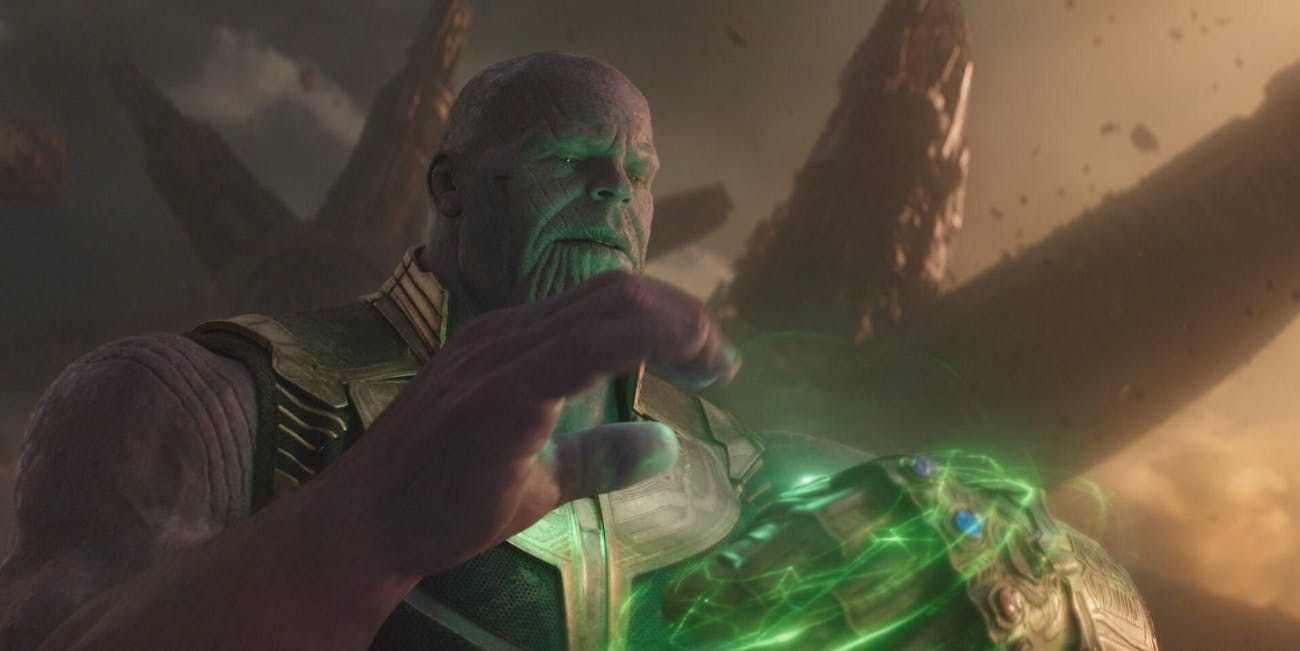 The culmination of a decade's worth of universe-building, The Avengers: Infinity War was set to take all the box office money — and it did. But it also did what was thought to be impossible: craft a high stakes fantasy/action story that emotionally resonated with millions around the world.
After promising a villain in Thanos on par with the likes of Darth Vader, the Russo brothers did indeed deliver, at least for the most part; creating a ruthless but philosophical Big Bad and orchestrating a devastating blow to characters we've grown to love over the years. Obviously, awards for its visual achievements are deserved, but how about some scriptwriting appreciation, too?
3 BUMBLEBEE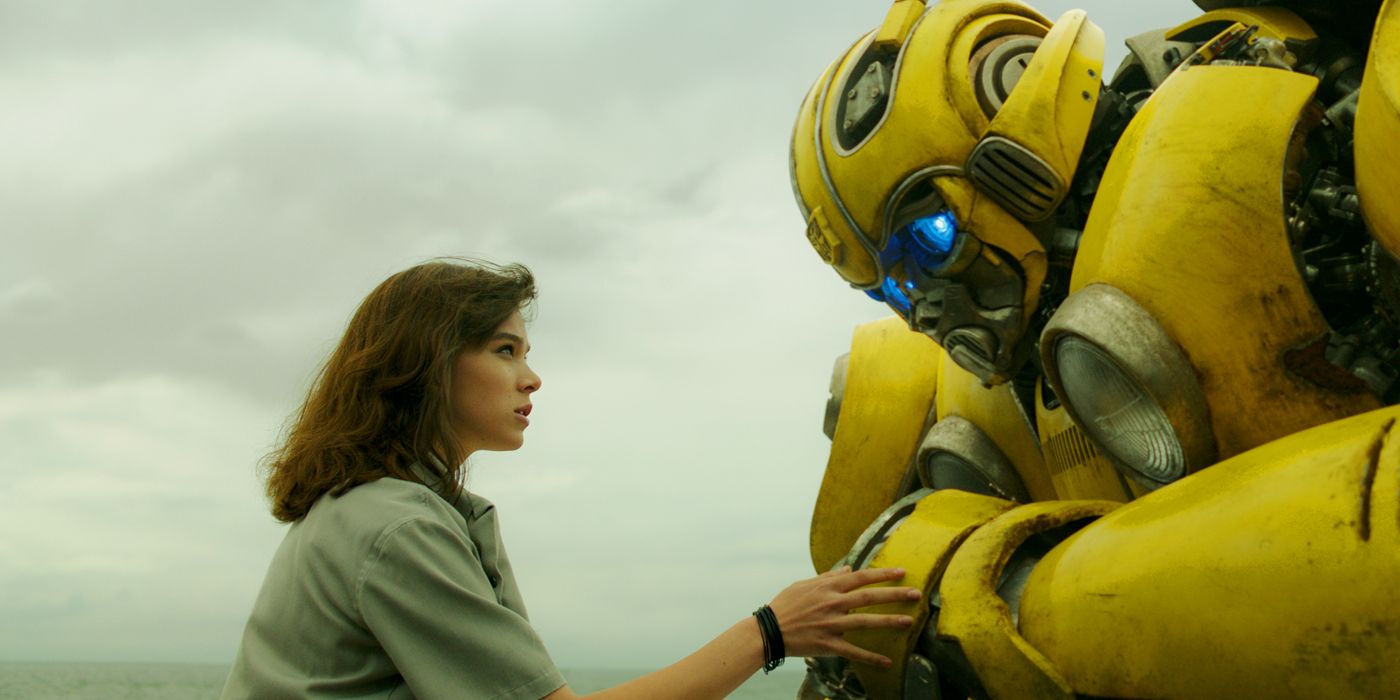 Paramount has been milking the Transformers cash-cow since 2007, but it's taken the studio over a decade to churn out a film that actually connects with both critics and audiences alike, as well as realize the star potential in the film franchise's breakout 'bot.
Bumblebee is a back-to-basics prequel that succeeds by squaring in on the relationship between a lonely alien robot and a lonely human girl in the mid-'80s, channeling nostalgia for the era Transformers was created in and invoking comparisons to the similarly critically-acclaimed The Iron Giant. Who would have thought the little yellow Autobot could be an awards contender?
2 BLACK PANTHER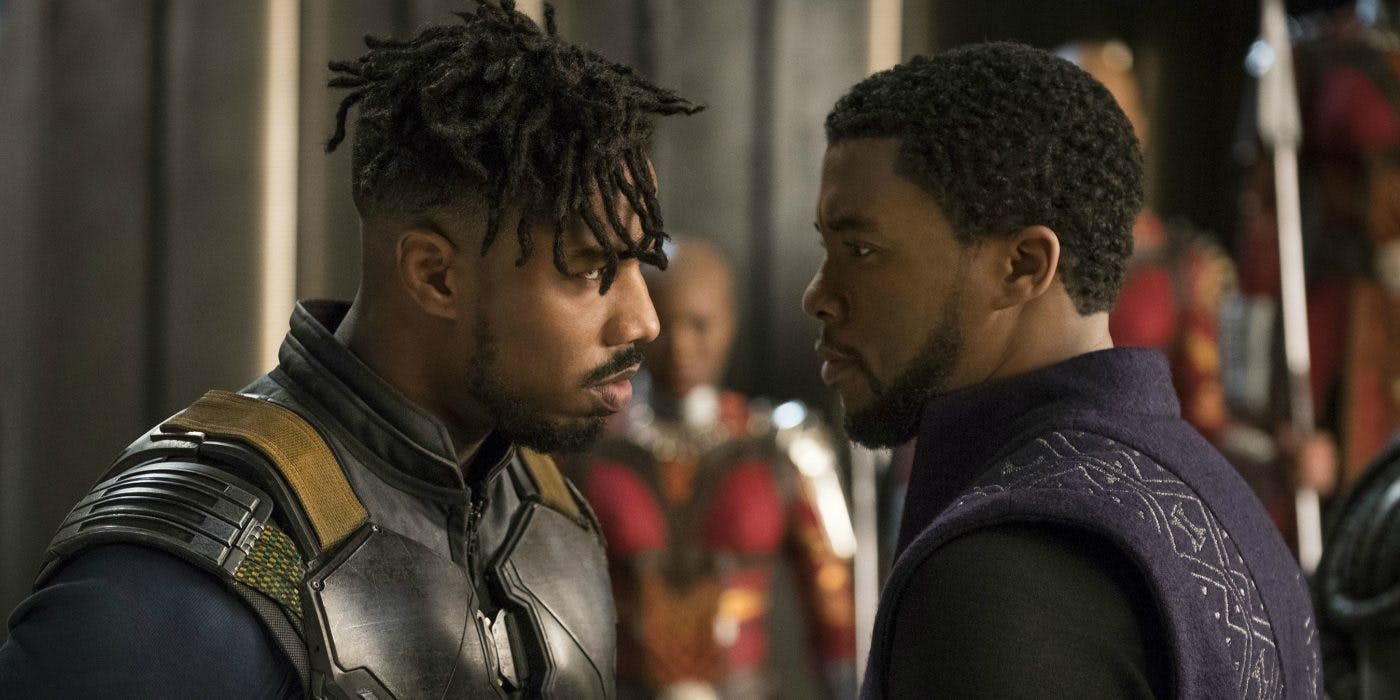 No-one expected T'Challa's solo movie to fail, but neither could anyone have predicted that Black Panther would become the smash-hit it did. Director Ryan Coogler's story deftly mixes real-world politics with superhero melodrama and plants them into a fully immersive fantasy world, creating something that is as entertaining as it is important.
A big part of its success was the strength of T'Challa's main opponent, Killmonger, a much-needed antidote to a string of Marvel movie villain misfires. Disney mounted an ambitious campaign to earn the film some big awards but came up empty at the 2019 Golden Globes — a considerable snub for a film so deserving of them.
1 SPIDER-MAN: INTO THE SPIDER-VERSE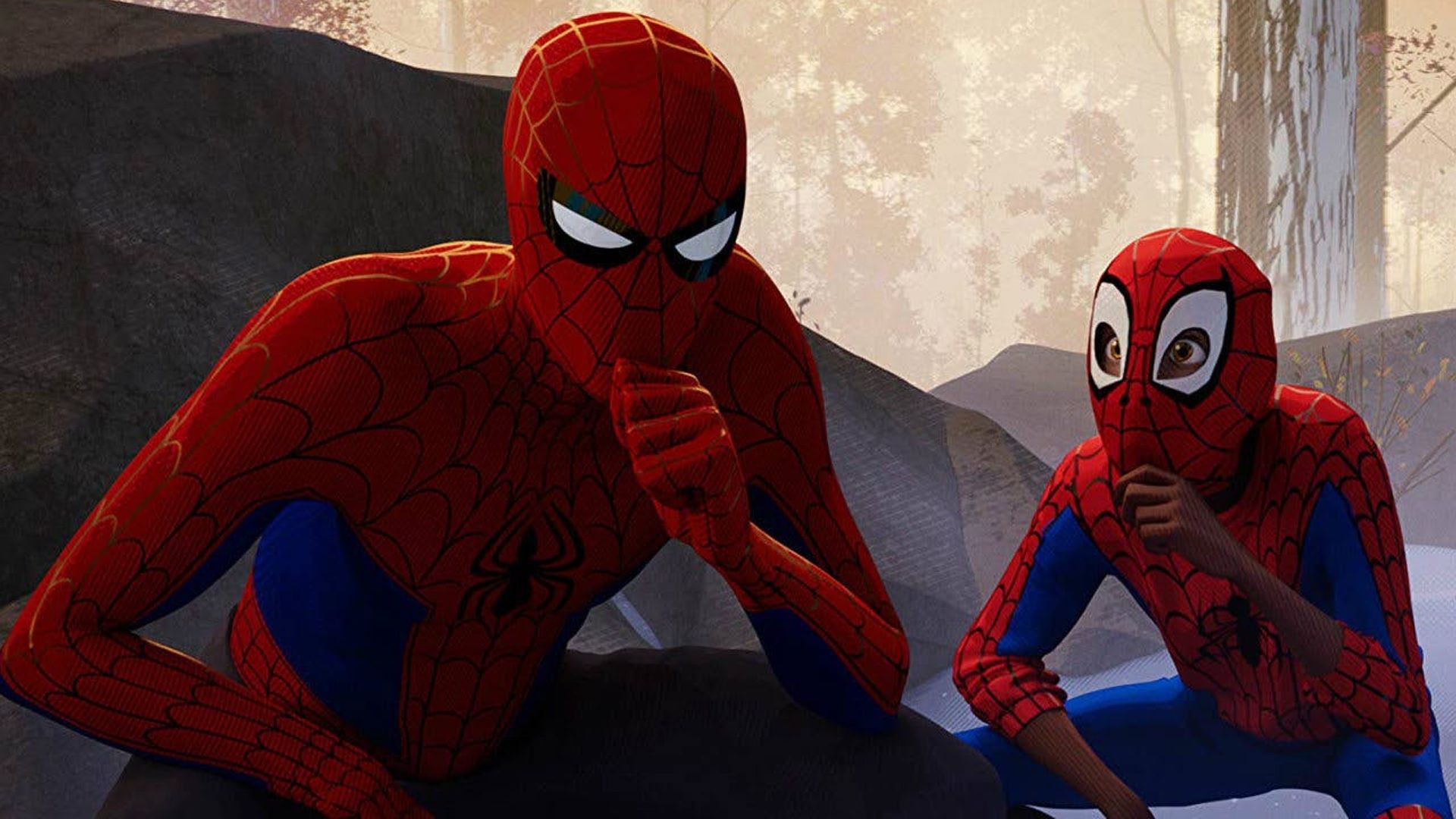 One Marvel character that did earn its dues at the Golden Globes was Spider-Man… and Spider-Man, and Spider-Man, and…you get the gist. Just when it seemed Spider-Man: Homecoming had delivered the perfect Peter Parker movie, Sony Animation delivered an even more perfect Miles Morales movie — with an equally brilliant Peter "Dad bod" Parker to boot.
Not only does it effortlessly encapsulate everything we love about each and every Spider-Man/Woman/Ham, but its one of the most stylishly animated movies in recent years — cutting through the CGI-saturated noise. From the nods to Spider-Man history, to the flawless writing to the wonderfully fluid action sequences, Into The Spider-Verse deserves all of the awards.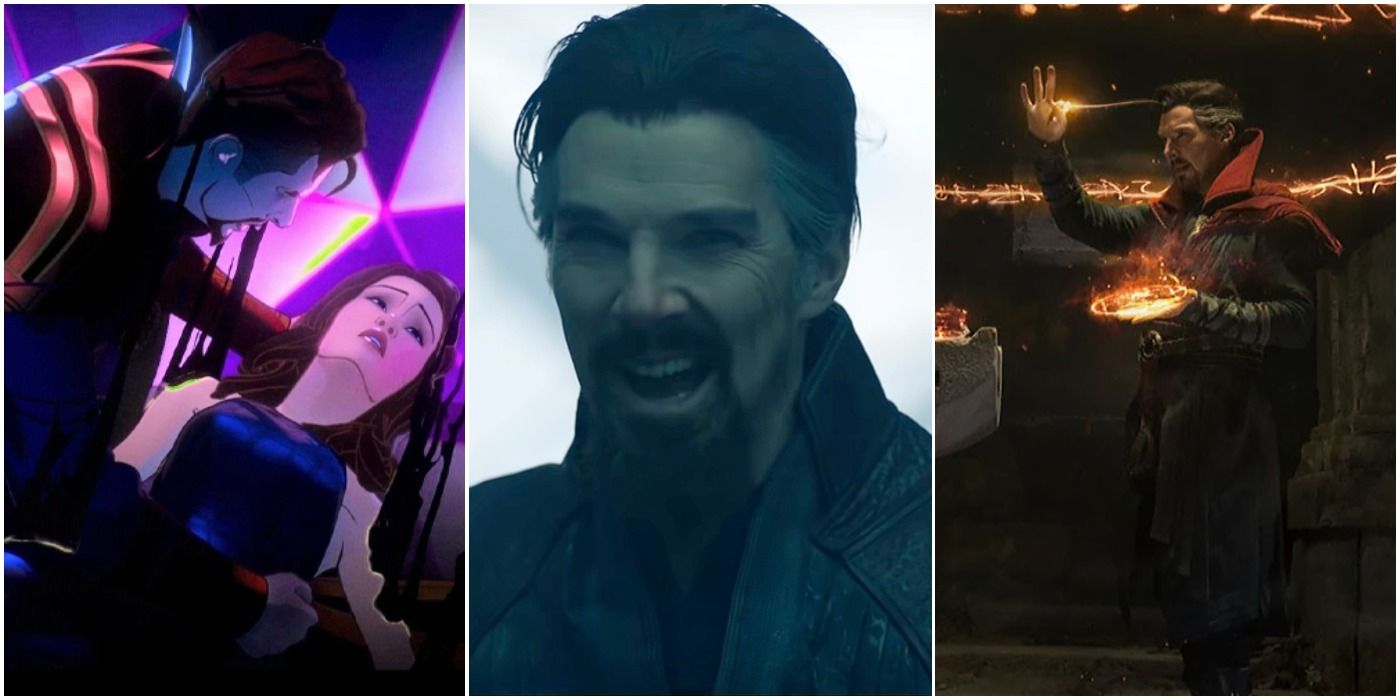 Fangirl burdened with trashy purpose. Former Anime/Manga Features Lead for CBR. Current Editor for Buzz Magazine. Contributor to Digital Spy, The Mary Sue and Anime Feminist.
Link Source : https://www.cbr.com/2018-comic-book-movies-most-deserve-oscars-ranked/