10 Best Skateboarding Games Like Tony Hawks Pro Skater
Tony Hawks Pro Skater laid the foundations for the beloved video game franchise.
You Are Reading :10 Best Skateboarding Games Like Tony Hawks Pro Skater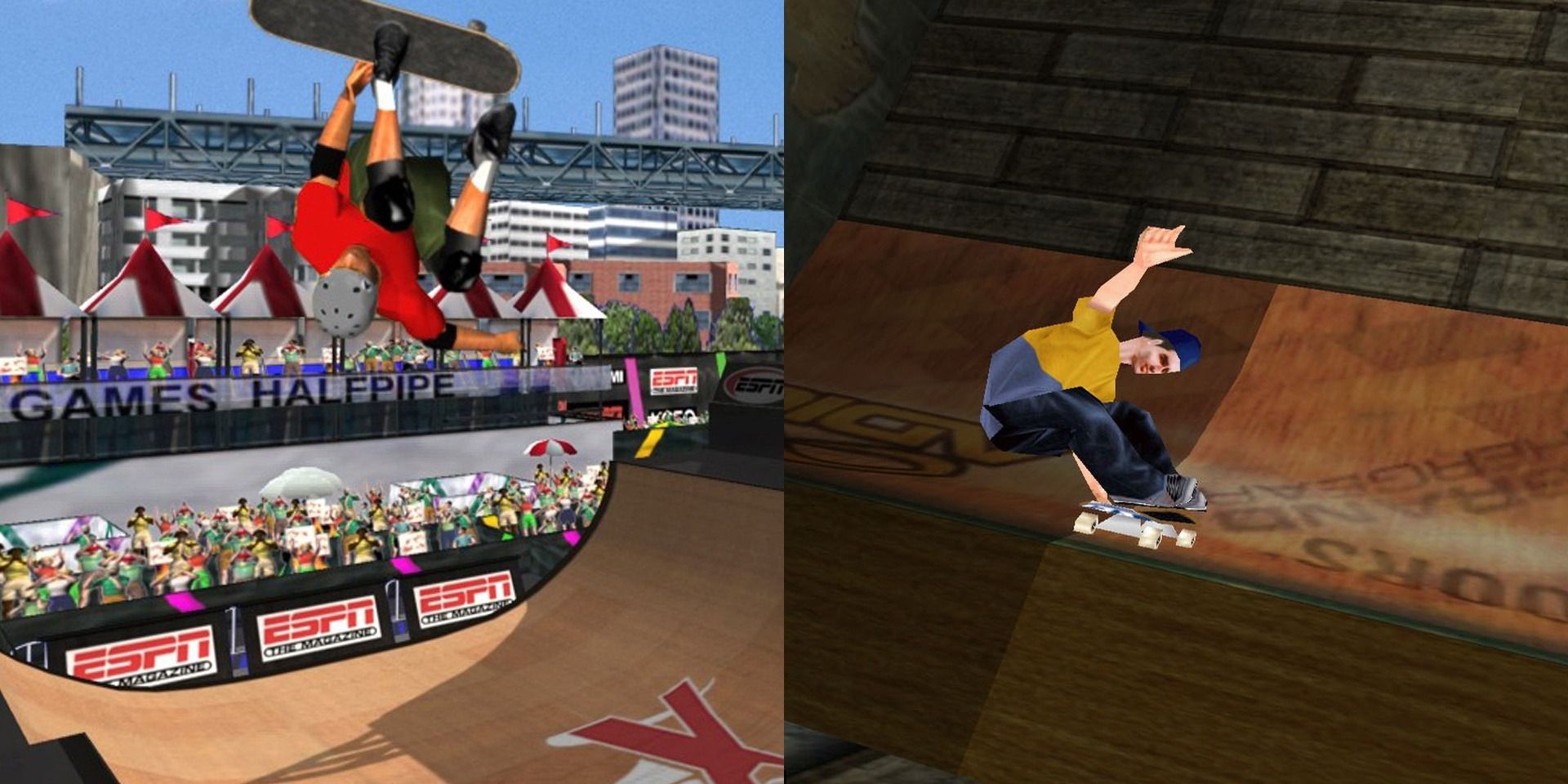 It wasn't until 1986 that the first skateboarding game, 720°, was released by Atari Games. Other developers jumped on the bandwagon and brought gamers Skate Or Die! and Town & Country Surf Designs in the years that followed. Although Tony Hawk's Pro Skater wasn't the only game of its kind, it blew the competition out of the water and laid the foundations for the beloved video game franchise.
After the games' release in 1999, THPS set the bar high. The original game features a good selection of professional skateboarders and real skate brands and equipment, and there is also a good mixture of park and street skating environments. The game is also known for its arcade-style gameplay, local multiplayer modes, and cool soundtrack.
10 ESPN X Games Skateboarding Challenges Players With Different Environments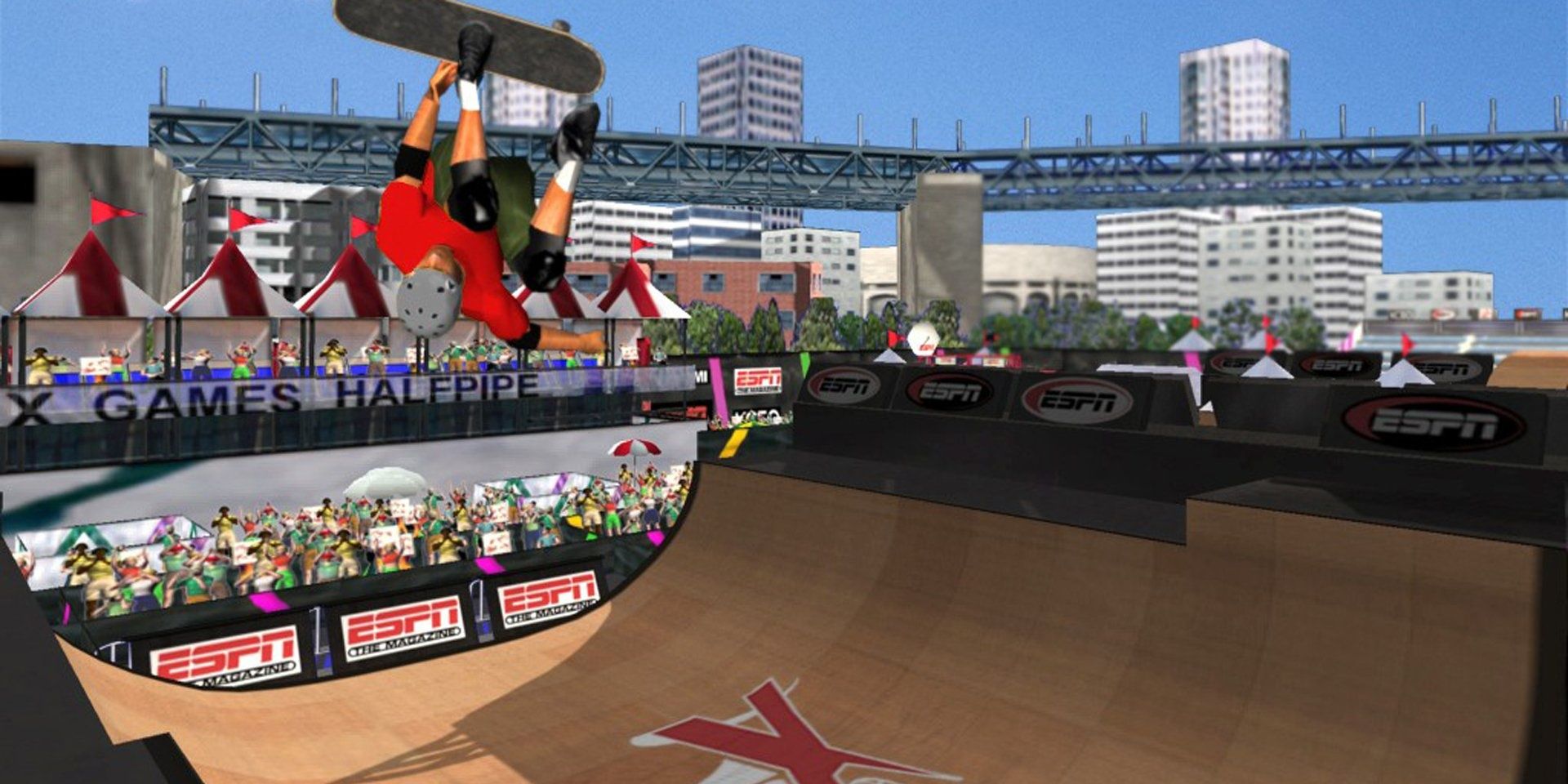 Two years after the release of THPS, Konami made a similar skateboarding video game for the PlayStation 2 and Game Boy Advanced. Like its competitors, ESPN X Games Skateboarding features skater companies and real skaters from the turn of the century. The timed levels and scoring system are also important features in this game.
As well as mega ramp challenges, the game has open-world environments where players must complete a series of objectives within the time limit. Some levels have a HUD which helps players locate collectibles and find hard-to-reach areas. Players can earn more points with the special trick multiplier by performing a combination of tricks without bailing.
9 Street Sk8er 2 Featured A Park Creation Mode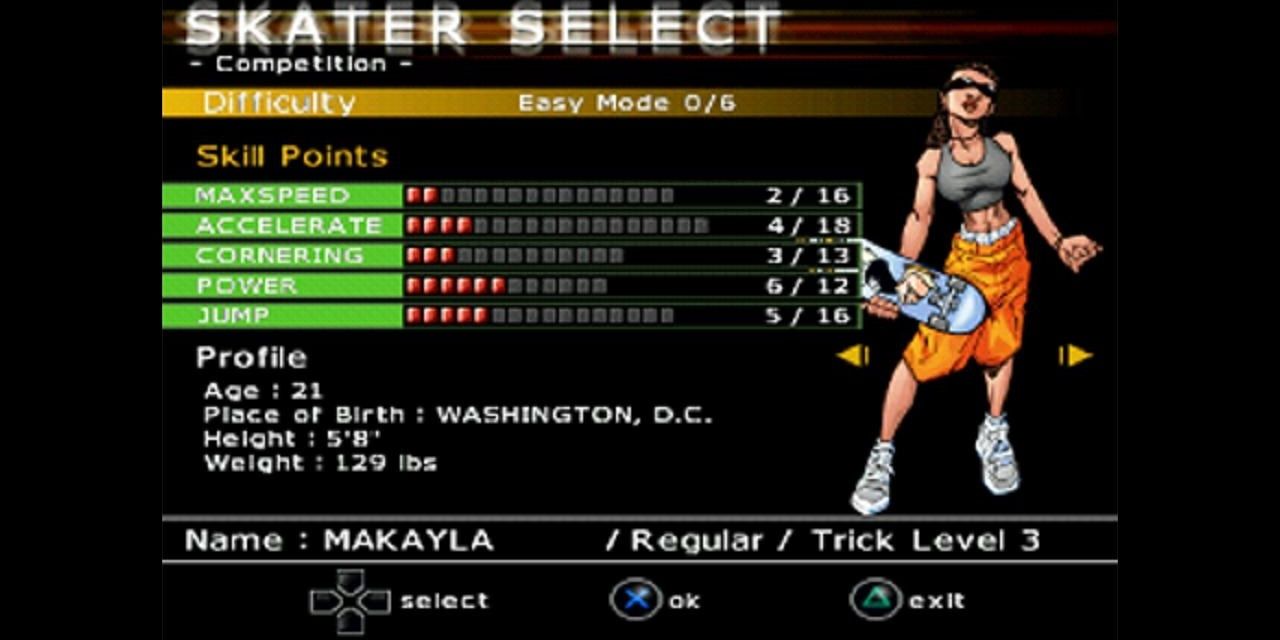 EA released the skateboarding game, Street Sk8er, in 1998 for the PlayStation. The second game of the franchise came out in 2000 which gave players more game modes, including Competition, Create A Park, and Free Skate where players can roam free until they reach the end goal.
The levels vary from downhill paths to bowls and halfpipe sessions. The aim of each stage is to obtain as many points as possible within the time limit. The upgradable skaters are fictional characters but the tricks are real. The soundtrack also features licensed songs to get players in the zone.
8 Disney's Extreme Skate Adventure Targeted A Younger Audience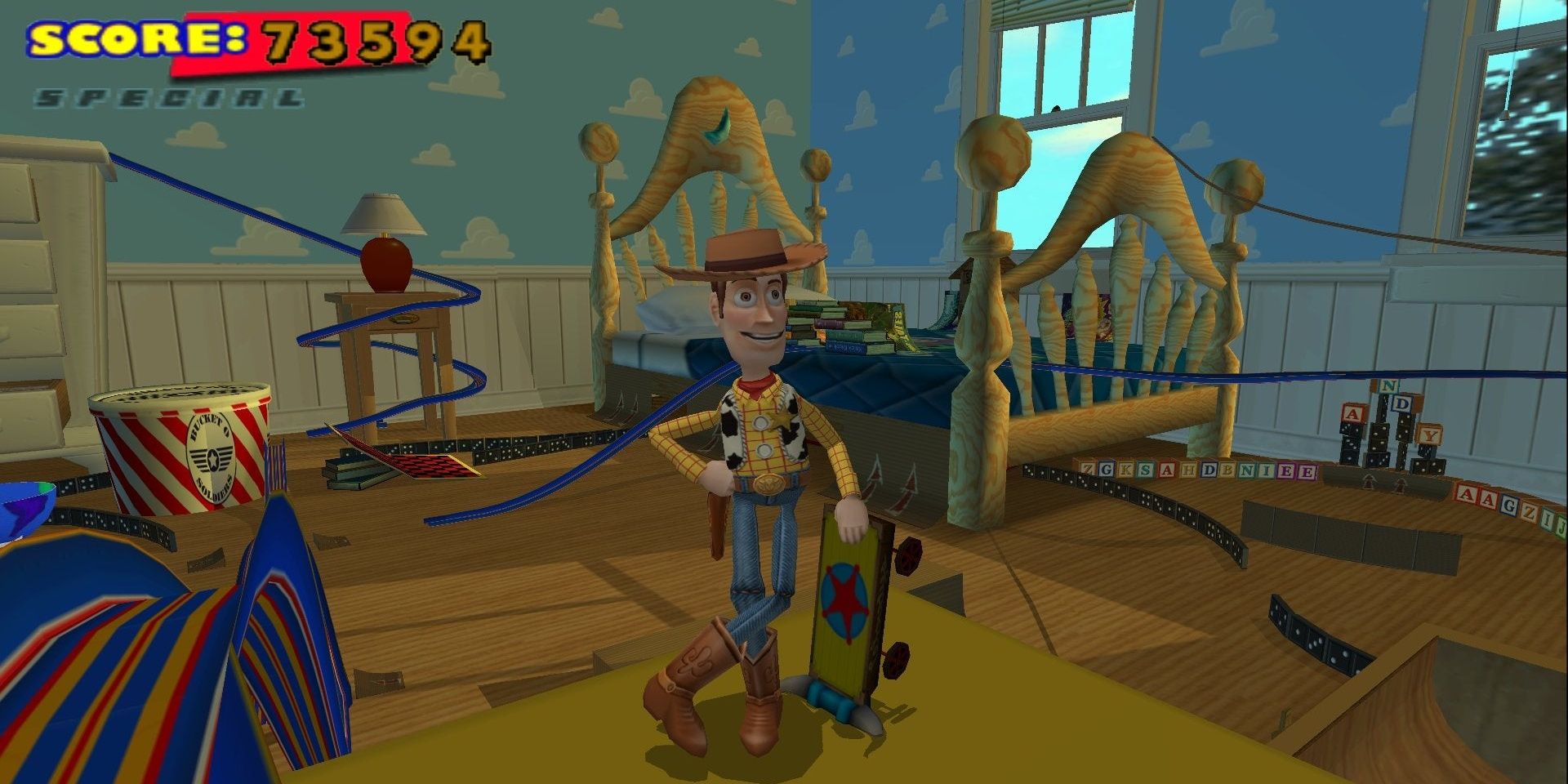 After publishing THPS, Activision brought younger fans a Disney version in 2003. Unlike THPS, the skaters in this game are characters from the Disney franchise. Playable characters include Zurg, Rafiki, and Timon and Pumbaa. Some of the tricks also have made-up names and are unique for each character.
Disney's Extreme Skate Adventure does have a cool soundtrack with licensed music. Maps include Pride Rock, Pizza Planet, and Tarzan's Jungle Treehouse. The open-world environment allows players to skate around the level at their own pace and complete timed challenges, rescue allies, and collect the letters to spell "SKATE." Playable characters include Zurg, Rafiki, and Timon and Pumbaa.
7 Thrasher Presents Skate And Destroy Took A While To Get Used To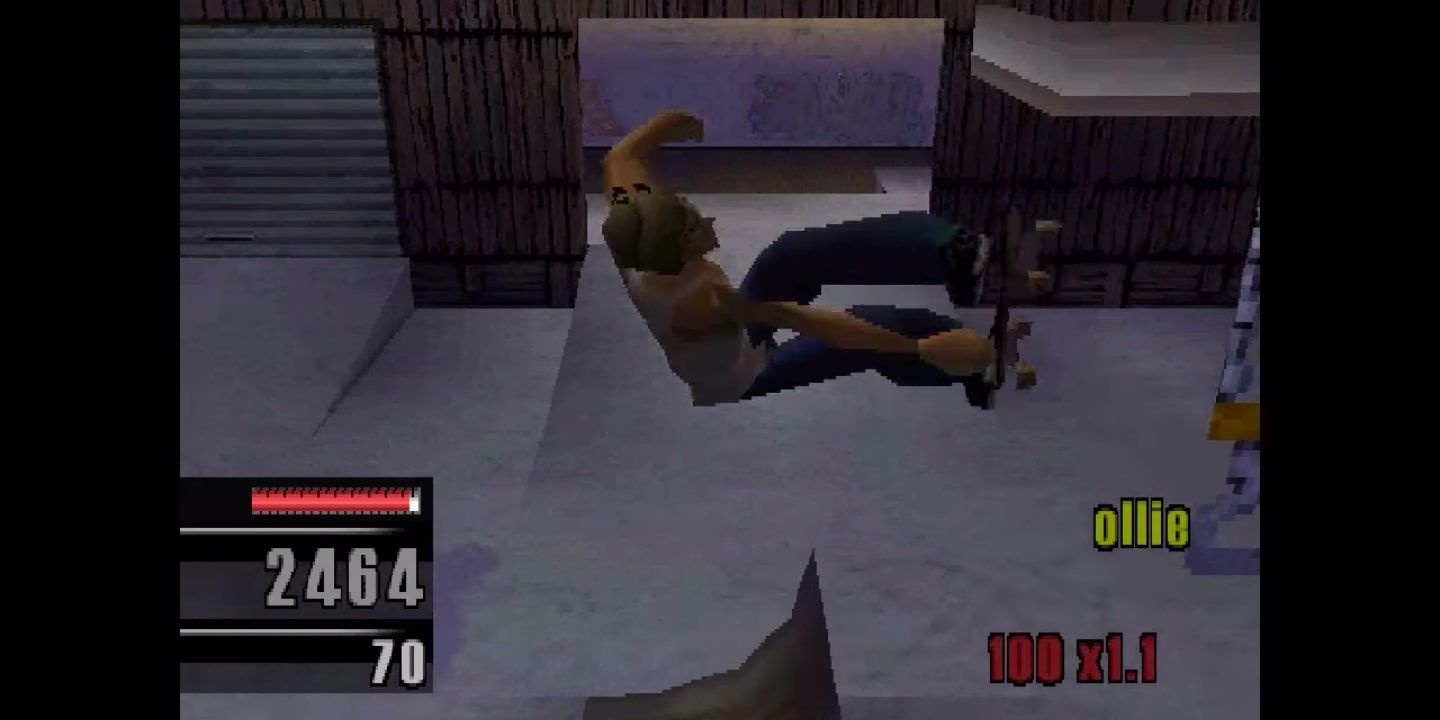 Rockstar Games and Take-Two Interactive published Thrasher Presents Skate And Destroy for the PlayStation in 1999. Understandably, the game's physics weren't the best as the player's speed would often differ. The game also appears to have moon-like gravity when skaters are in the air. However, this slow-motion effect makes flip tricks satisfying to watch.
Like THPS, this game has timed levels where players must obtain as many points as they can whilst bailing as little as possible. Players can choose their fictional skater's clothes, deck, and shoes, and they can also assign them a sponsor, such as Zoo York, Independent, and Alien Workshop. The game features licensed songs from some of hip-hop's finest musicians.
6 MTV Sports: Skateboarding Featuring Andy Macdonald Reminds Players Of THPS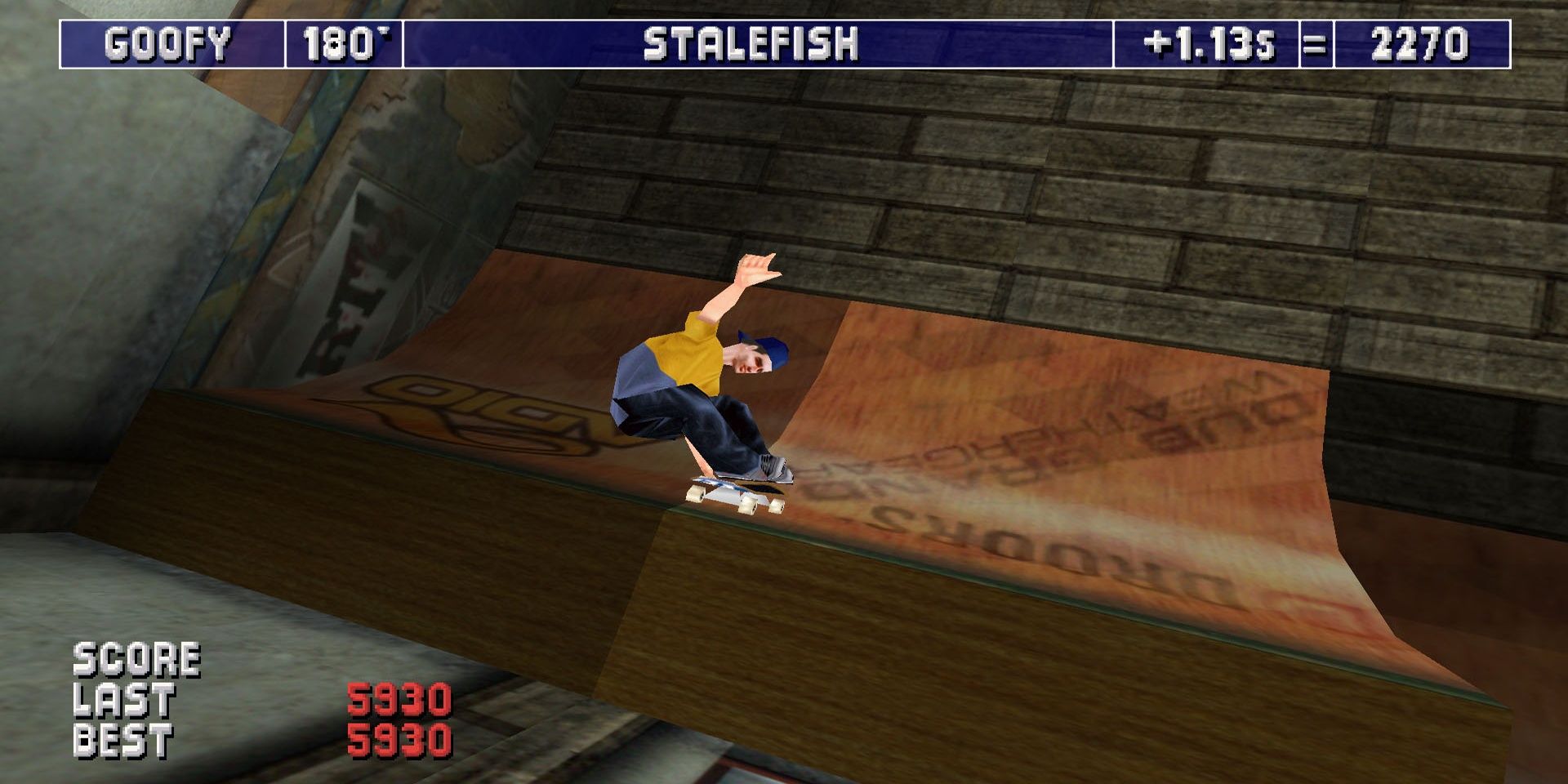 The MTV Sports video game series includes snowboarding, BMX, and skateboarding. In 2000, THQ published MTV Sports: Skateboarding featuring Andy Macdonald which also made its way onto the Dreamcast and Game Boy Color. The skateboarding game, like most, has similarities to the successful THPS.
As well as made-up characters, the game has professional skaters and features real brands including Volcom, Chocolate, and Girl. The soundtrack includes some of the best songs to skate to and there are also several game modes as well as a generous number of levels. However, the gameplay can be clunky, which makes it easy to bail.
5 Evolution Skateboarding Features Some Surprising Skaters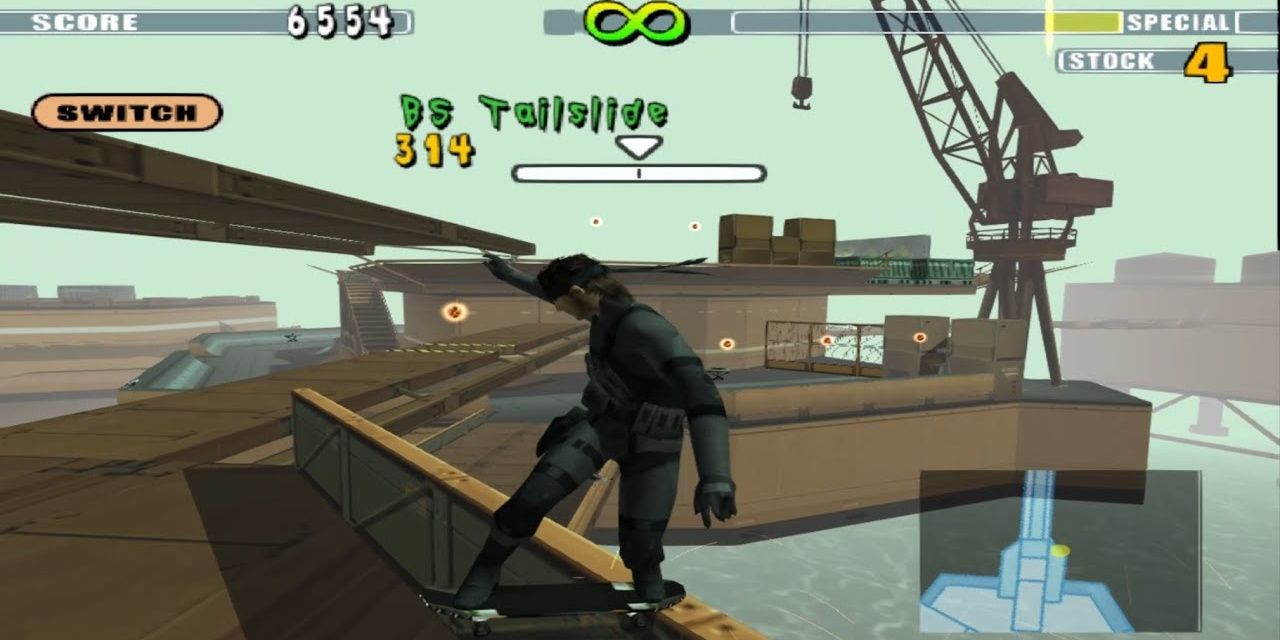 For a 2002 video game, the graphics and fluid mechanics aren't bad. Developers and publishers, Konami, released Evolution Skateboarding for PlayStation 2 and GameCube consoles. The skateboarding game includes a few professional skaters and punk music to keep the energy levels high.
During some levels, players benefit from a HUD as they skate around the creative environment completing grind challenges, smashing obstacles, and collecting secret items. There are also unique objectives on the mission checklist which involve tanks, probes, and giant creatures. Once a player has played through the game with a professional skater, they unlock a new character. These characters include Solid Snake, Frogger, and a gorilla.
4 The Simpsons Skateboarding Let's Players Skate As Their Favorite Character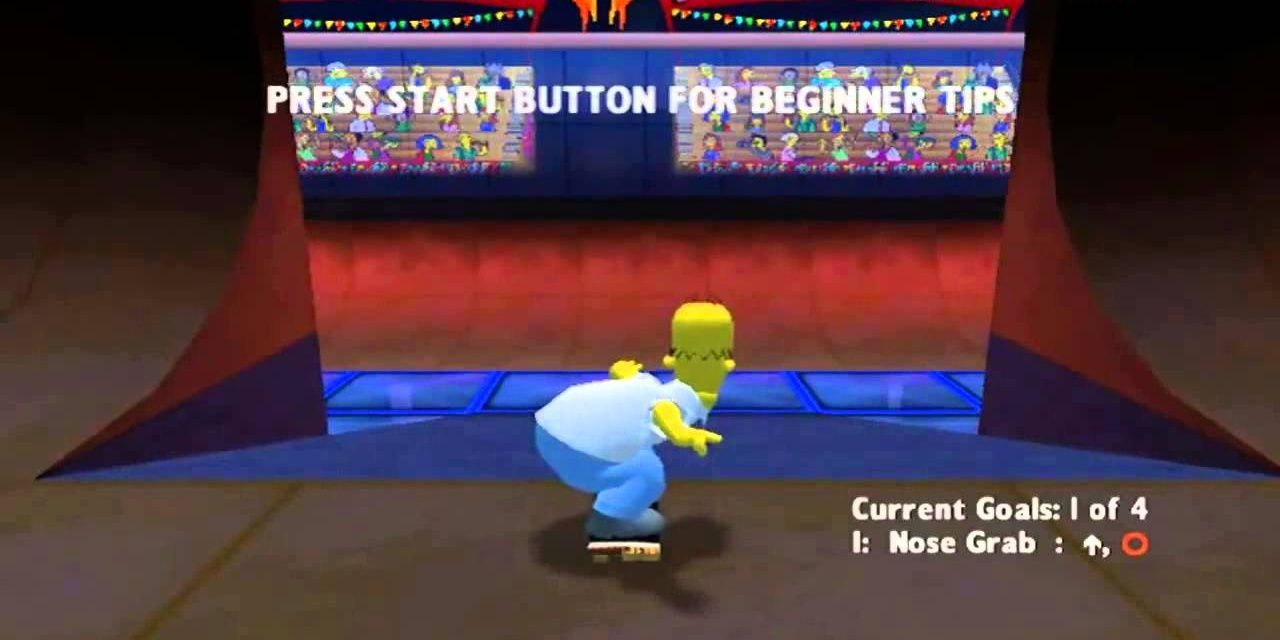 Numerous video games featuring The Simpsons have been released since the show first aired in 1989. Unlike other titles, The Simpsons Skateboarding received poor ratings due to the clumsy mechanics, repetitive sound effects, and limited trick system. The PlayStation exclusive was developed by The Code Monkeys and was published by Fox Interactive and EA.
Gamers can choose from nine characters, including Bart, Otto, and Chief Wiggum, each of whom has unique tricks, costumes, and collectibles. In the Skatefest mode, players explore the open-world level set various locations around Springfield. Missions require players to collect items, spell out words, and obtain points in timed challenges. Gamers are rewarded with in-game money to spend on character upgrades.
3 Grind Session Is Very Similar To Tony Hawk's Pro Skater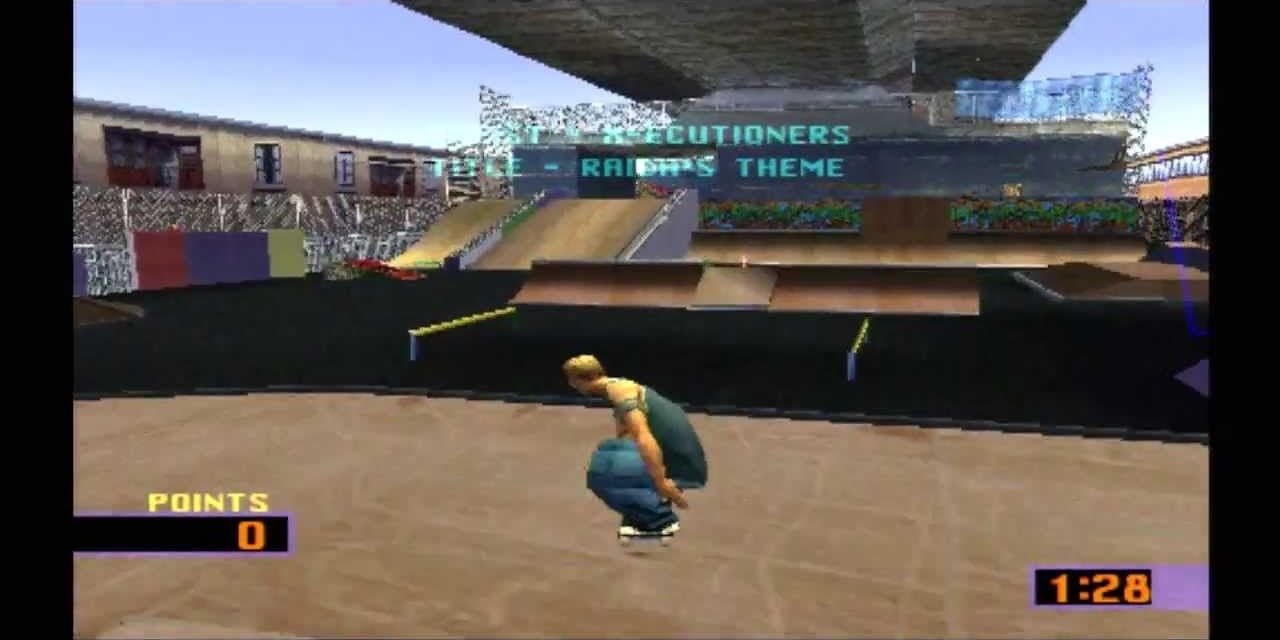 Grind Session was released in 2000 for the PSOne and was developed by Shaba Games, who later worked on titles in the Tony Hawk's series. Professional skaters are included in the game as well as a number of secret skaters. The game's soundtrack also features tracks from Jurassic 5, KRS-One, and Sonic Youth.
Players earn respect from scoring big on each of the levels and are rewarded with new tricks. The maps also have different items to collect and technical lines to complete. Each of the timed stages has a smashable environment, and players can take a different route around the course to obtain maximum points.
2 Airblade Let's Players Tear It Up On A Hoverboard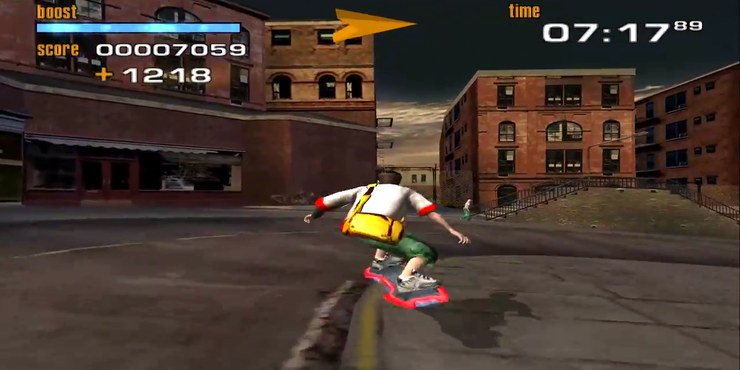 Criterion Software developed Airblade for the PlayStation 2, which came out in 2001. This console-exclusive arcade sports game fulfilled the dreams of many skateboarders. Unlike THPS, Airblade lets players tear it up on a hoverboard. The alternative mode of transport also gives gamers more speed, airtime, and lets them ride up staircases.
Although there are some major differences, such as a storyline, fictional characters, and made-up trick names, Airblade still looks and feels similar to other skateboarding games. Players are ranked on their number of falls, best combo, and stunt score as well as their completion time, which all contribute towards an overall grade for each level. Each map is creatively put together and includes pedestrians, guards, and moving vehicles.
1 Top Skater Is A Historic Arcade Game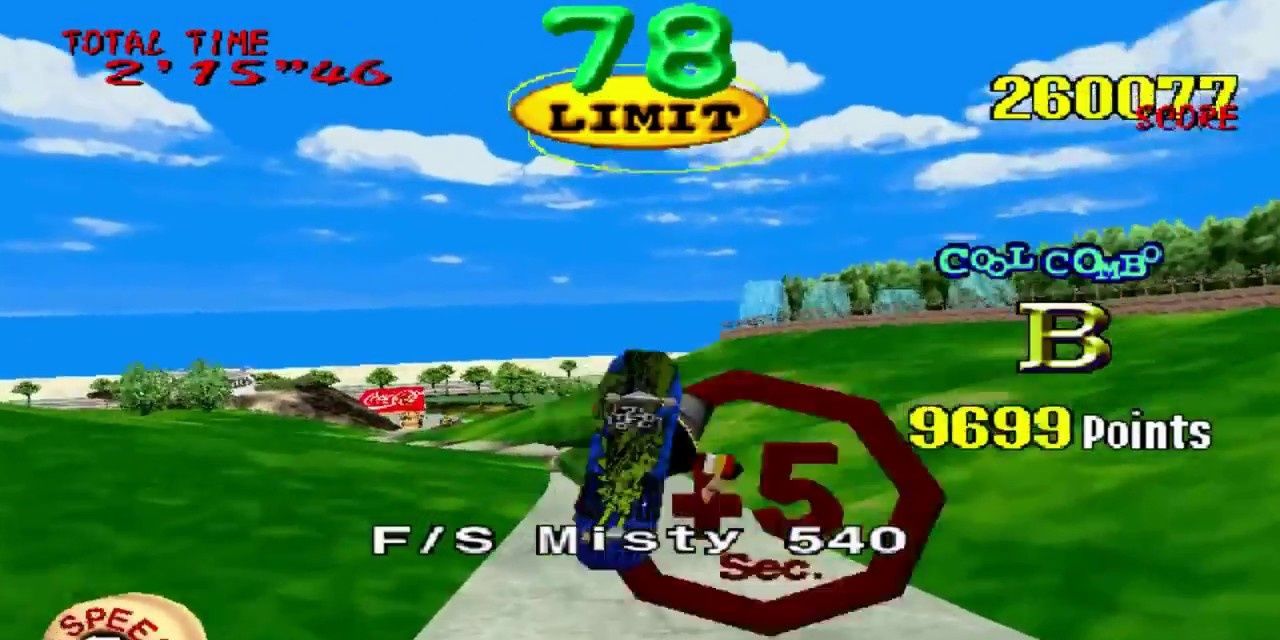 Top Skater was seen in many amusement arcades during its hay day. The Sega game was released in 1997 and the arcade machine has a physical board that players balance on and control with their body and weight distribution. This pay-to-play game fueled gamers with excitement and adrenaline.
Each level is essentially a downhill race featuring verts, ramps, and kickers. Players must successfully execute tricks to accumulate points and collect golden rings to extend the time limit. The game's primary sponsor is Coca-Cola as well as skate brands Vans, És, and Airwalk. The game's director, Kenji Kanno, went on to make the game, Crazy Taxi, which has a similar design.
Link Source : https://www.cbr.com/best-skateboarding-games-tony-hawks-pro-skater/